Experts, industry leaders, fellow retailers
Discover the visionaries who are reshaping the industry at the 2023 Retail Marketing Conference. Our handpicked speakers will ignite your imagination and empower you with invaluable insights into the evolving world of marketing in retail.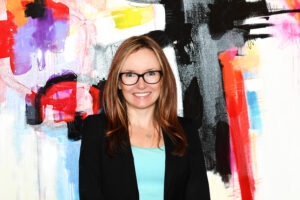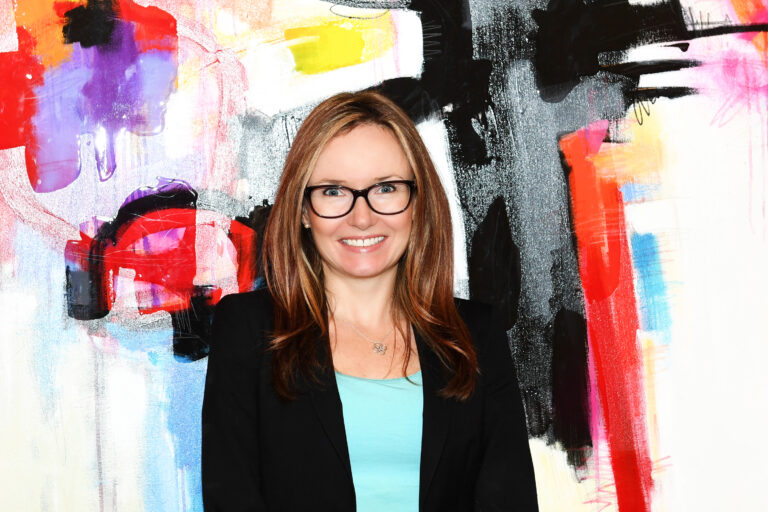 Managing Director for Strategy & Digital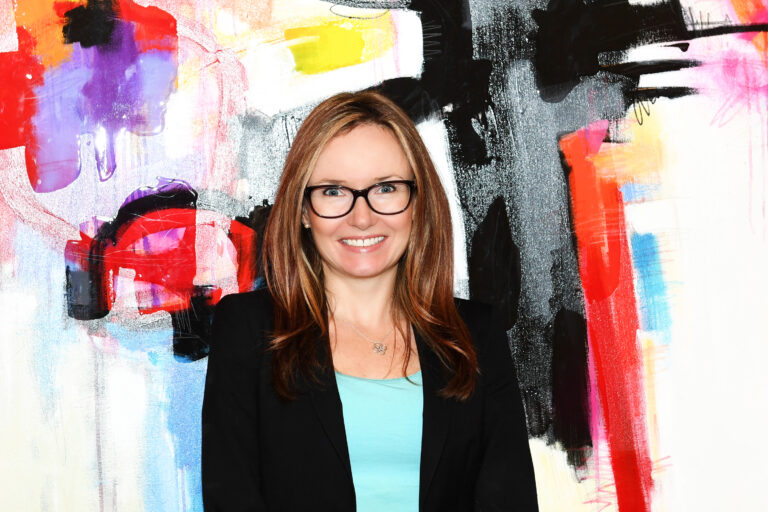 Managing Director for Strategy & Digital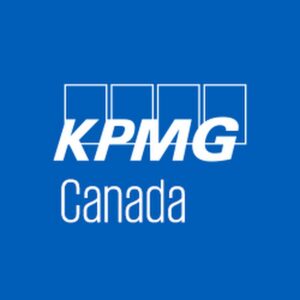 Christine is a growth-oriented digital leader with experience developing and executing strategic plans on a global scale. Her 20+ years of progressive marketing and digital experience has provided her with the insight and expertise to deliver high impact, transformative programs.
Christine is currently the Managing Director for Strategy & Digital at KPMG. She leads a team to enable the firm to digitally transform by building the brand, developing solutions and up-skilling talent in order to modernize clients' experiences.
Christine is committed to developing future leaders and supporting the not-for-profit communities in Canada. Most significantly, she has more than a decade of Board Director experience at the American Marketing Association (AMA), Boys and Girls Clubs, the International Association of Business Communicators (IABC) and Girls E-Mentorship. She is also a member of the Advisory Board for the Humber College Bachelor of Digital Communications program and acts as an advisor to Princes' Trust Charities.
Patrick Brayley is the Senior Vice President of Distribution at TC Transcontinental. He oversees the distribution of flyers across Canada and shapes the strategy for TC Transcontinental's rapidly evolving set of retailer services. Prior to joining TC Transcontinental, Patrick led business units at Goodfood Market and worked as a management consultant at McKinsey & Company, serving clients in retail, CPG, and logistics, among other sectors.
Experienced Retail executive with a passion for innovation, simplifying the complexity of technology, and determined to find the balance between instore and online to bring out the best experience for the customer. For over 20 years, Tara has been focused on pushing the boundaries of eCommerce in Canada, leveraging innovation to build an unparalleled Omni-channel customer experience and retail transformation. Her commitment to bridging the gap between physical and digital retail has delivered success within many Retailers and she continues to challenge herself and her peers to push beyond the expectations to find the next version of retail shopping.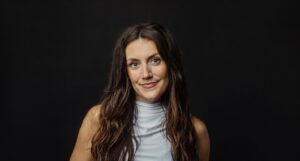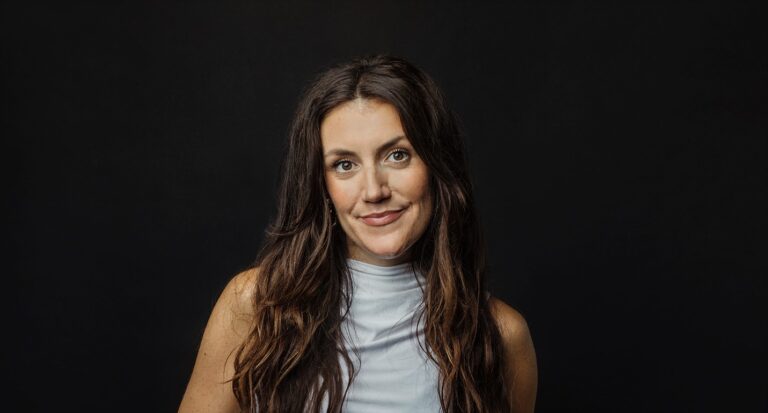 Account Director, Influencer Marketing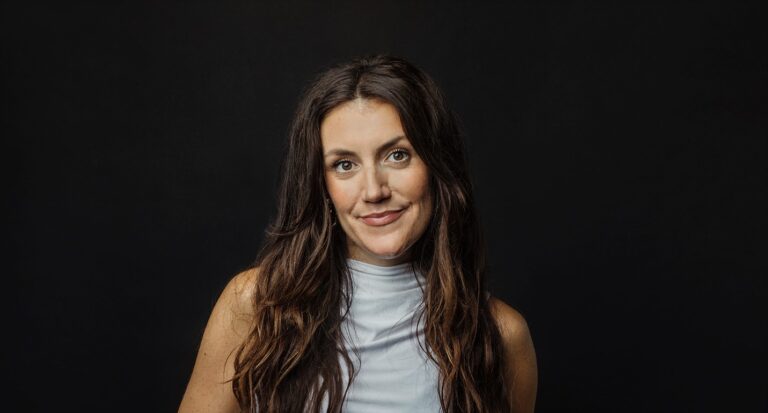 Account Director, Influencer Marketing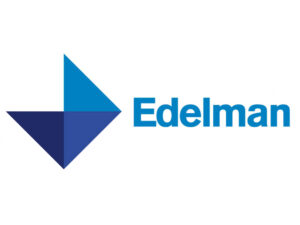 Julia is an Account Director on the Influencer team at Edelman. With over 10+ years of experience in lifestyle influencer marketing, Julia has developed a deep understanding of the Canadian and global influencer landscape, establishing strong relationships with content creators, agencies, and platforms globally.
Always keeping a pulse on the latest trends and best practices within the influencer marketing industry, Julia ensures influencer marketing is an integrated component to any comms and marketing plans that connects brands to culture.
Seasoned in Digital as well traditional PR, Julia brings a unique vision to all her accounts by identifying meaningful synergies between the two sides of a business, resulting in strategic programs that directly latter up to business objectives.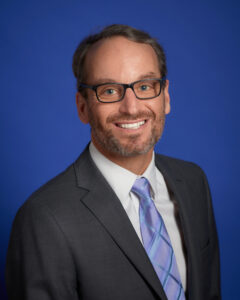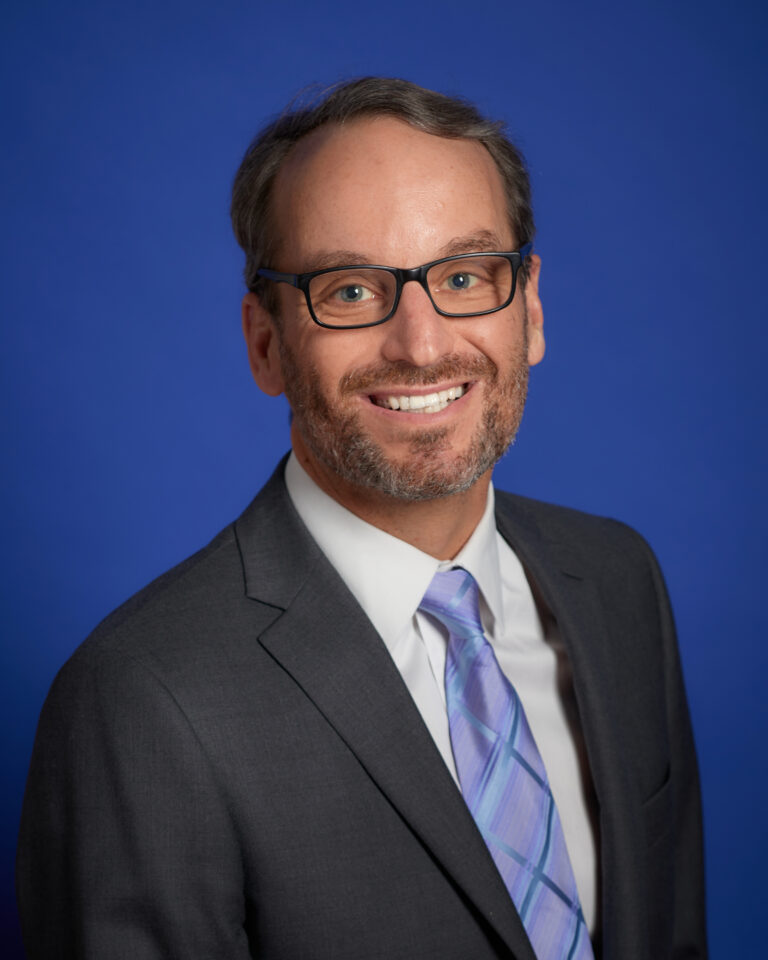 Dan as Chief Marketing Officer is responsible for the marketing strategies and tactics across the Pattison Food Group's 11 retail brands and private label portfolio.
Dan joined Overwaitea Food Group in 2012 and he has held various executive roles leading marketing, loyalty, private label, strategic planning, digital strategies, call centers and communications teams to success through strong consumer-based strategies. Dan Howe is a diversified international marketing, loyalty, and strategy executive with previous experience with Yum Restaurants (Pizza Hut / KFC / Taco Bell) as Chief Marketing Officer in Europe and Canada, Campbell's Soup Company, and Nielsen Marketing Research.
In his current role as Chief Marketing Officer for the Pattison Food Group, Dan draws from the experience he's gained over two decades in marketing and in the food industry. He leads an innovative team through every stage of marketing and digital initiatives from development to deployment. Under Dan's strategic guidance, Save-On-Foods has implemented customer marketing programs including Darrell's Deals, More Rewards My Offers, Western Family Share It Forward and numerous 360˚ brand campaigns to great success. Dan's business savvy, creative thinking and focus on developing people has helped drive sales growth, market share gains and building brand equity including Save-On-Foods being named B.C.'s Most Loved Brand by BC Business Magazine, many times over the years.
Dan is actively involved in the community both at work and in his personal life with United Way, Children's Hospitals and Foods Banks. Dan and his wife, Eva, have three teenage daughters, who can be found in North Vancouver or Whistler skiing, mountain biking, stand up paddle boarding or in an intense game of cards.
Sachin Arora is a multi-faceted retail executive with experience across CRM, Analytics, Research, Marketing Science, Media, and Corporate Strategy. More recently, Sachin led the retail media network launch for Hudson's Bay.
Sachin is the Founder and CEO of Maple Direct, a technology & commerce services platform that enables brands to enter and scale their business in Canada. He is also the Managing Direct of nextcommerce, an advisory firm that helps both retailers and brands improve their value chain in the Canadian marketplace.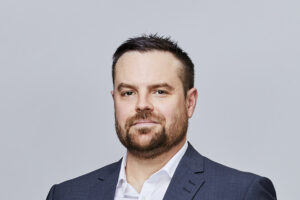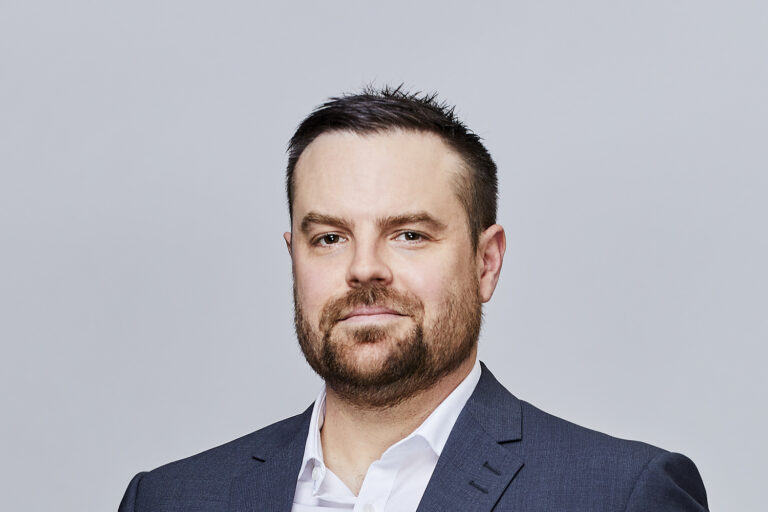 Xavier Beauchamp-Tremblay
Regional Lead, Legal Transformation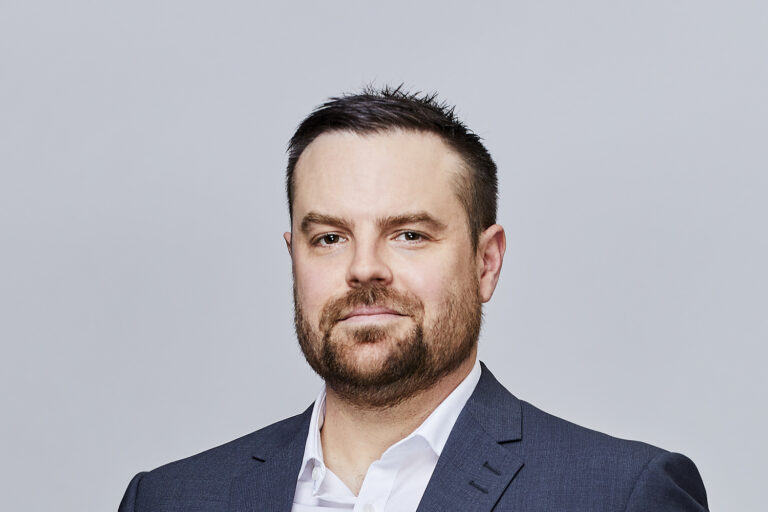 Xavier Beauchamp-Tremblay
Regional Lead, Legal Transformation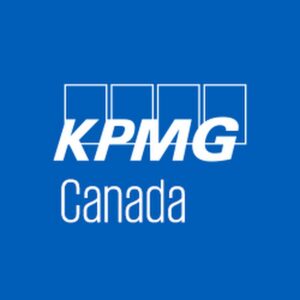 Xavier Beauchamp-Tremblay is a lawyer and technologist who currently leads the legal transformation practice at KPMG Canada, where he implements artificial intelligence solutions for in-house legal teams and regulators. Earlier in his career, Xavier practiced intellectual property, entertainment, and information technology law in leading Canadian law firms. During this time, he managed the brands portfolio of Canadian public companies and routinely worked with advertisers, content producers, and insurers to ensure compliance and manage E&O insurance.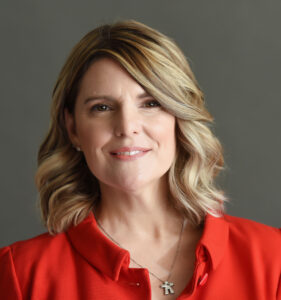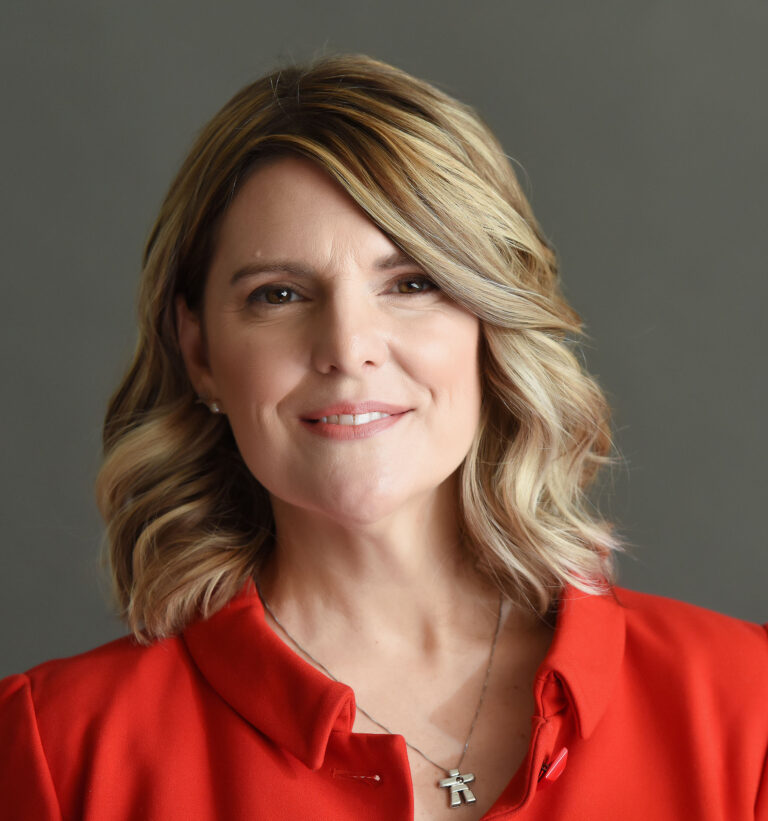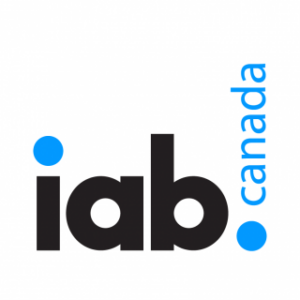 Sonia has been passionate about the Internet and its forward movement in Canada from the start. With a rich tenure of experience touching virtually every aspect of digital marketing, she brings a well-rounded perspective to support the best interests of IAB Canada and its members.
Sonia has led global digital strategy initiatives for international brands including Gillette, Heineken, General Motors, RBC, Coca Cola and Spin Master Toys. Her work has included every discipline of online media and marketing with specialties ranging from performance marketing to communications and creative strategy. Sonia has spent time building and consulting with successful early to mid-stage start-ups and has consulted industry associations and publishers to help navigate the disruptive media landscape.
Sonia was recently inducted into the Canadian Media & Marketing Hall of Fame for her efforts in digitally transforming the Canadian media industry. Her passion for the industry continues in the role of President of the Interactive Advertising Bureau of Canada where she continues to help drive the industry forward and put Canada on the global stage for online media innovation.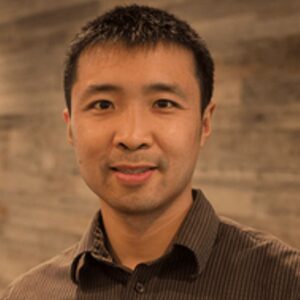 Managing Director, Solutions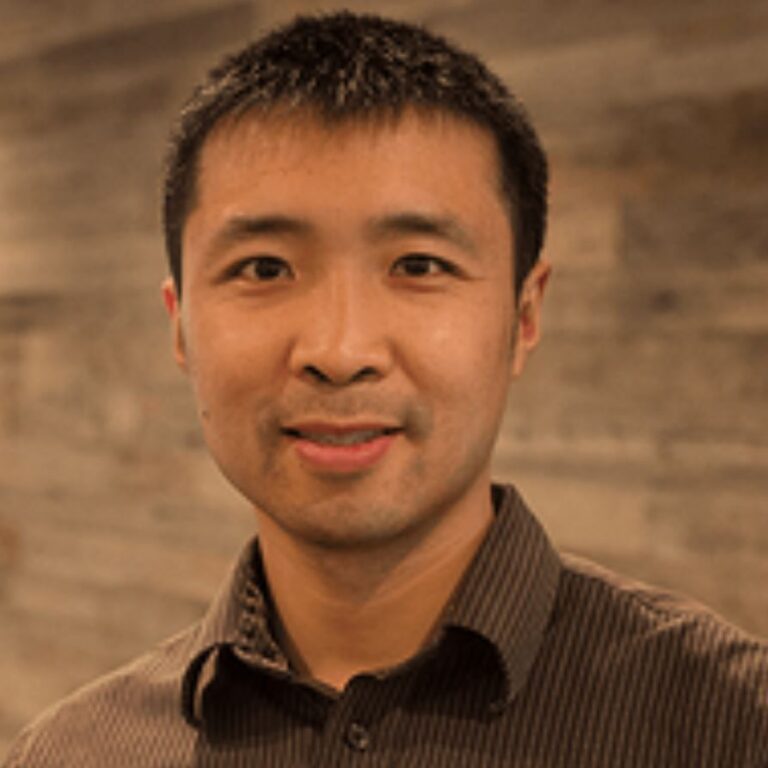 Managing Director, Solutions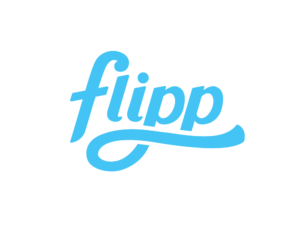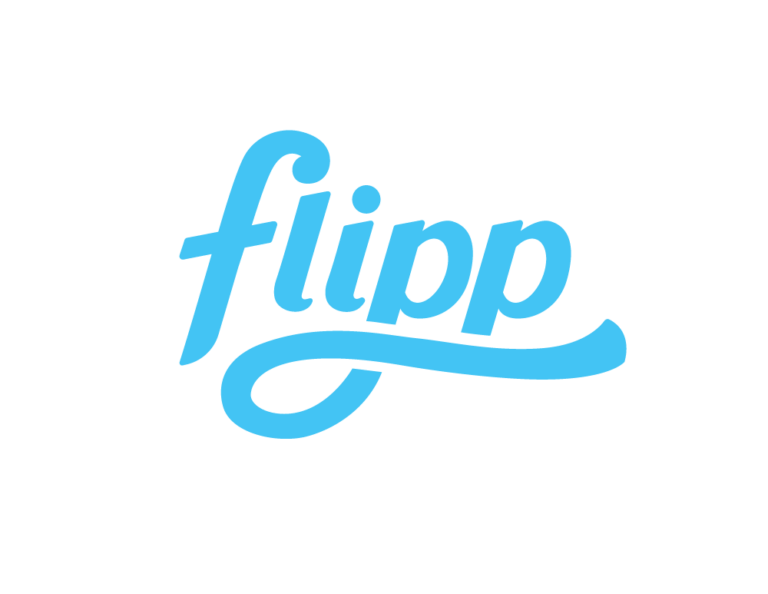 Matthew is a co-founder of Flipp who is responsible for leading product and client solutions on Flipp's innovation team, creating next generation local shopping experiences that can drive behavior change at scale. With over 15 years of industry experience spanning retailer and CPG from both a business and technology perspective, he is passionate about creating practical solutions to realize win-win opportunities that can drive business value while improving the lives of everyday consumers. In addition to Flipp, Matthew is an active advisor for Canadian entrepreneurs and industry groups, serving on the boards of tech startups and the Association of Coupon Professionals.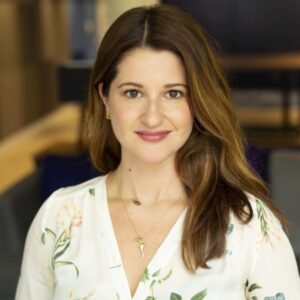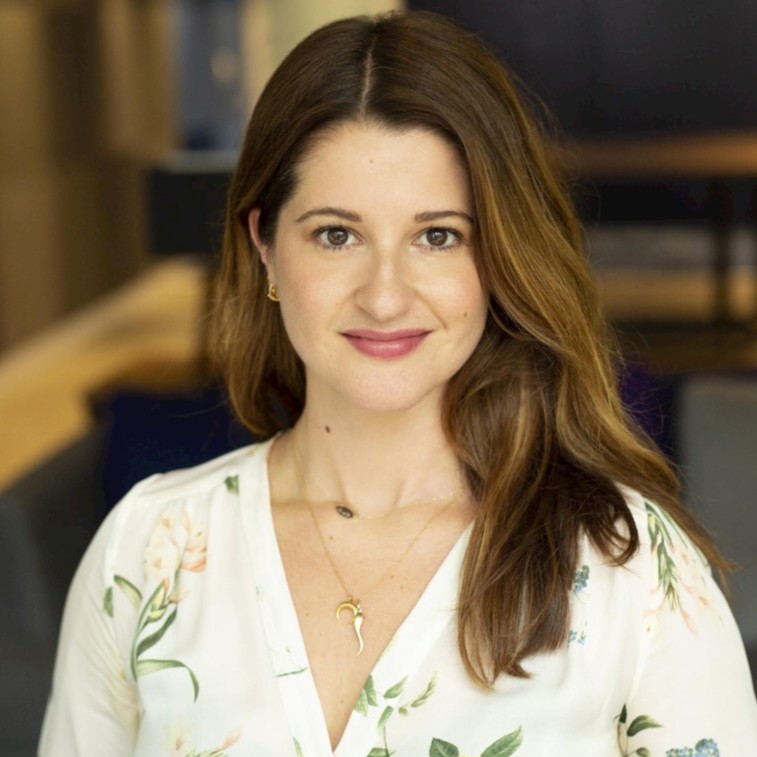 Head of Direct-to-Consumer Retail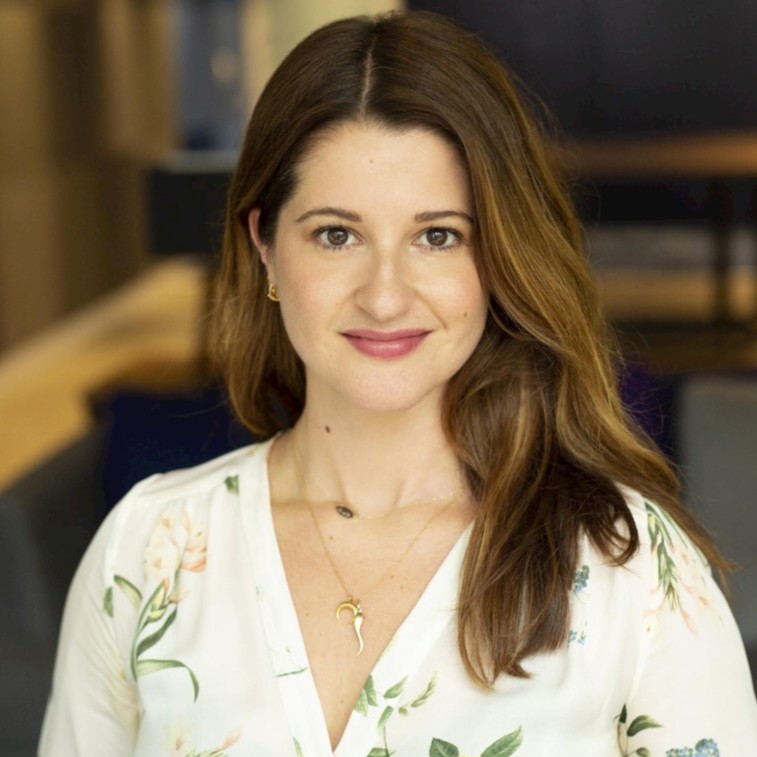 Head of Direct-to-Consumer Retail
Lia Grimberg is the Principal of Radicle Loyalty, a personalization and loyalty consulting firm. Radicle Loyalty helps you find the root of the issue, the radicle. We analyze your data, gather insights, and use it to personalize your communications with your customers. Radicle Loyalty creates marketing strategies and designs loyalty programs to correct customer behaviour and drive emotional loyalty.
With 20+ years in loyalty both as a practitioner and a consultant, Lia honed her loyalty and marketing skills during her corporate career at companies such as The Bay, Loblaw,
LoyaltyOne, The Home Depot, and American Express.
Lia holds an MBA from The Schulich School of Business at York University.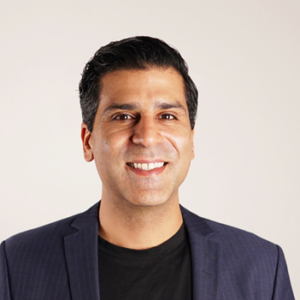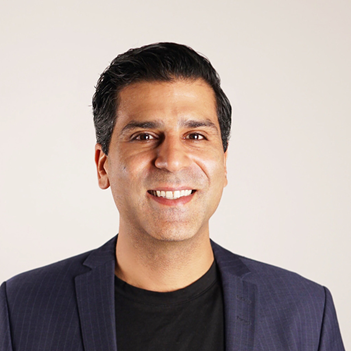 Senior VP, Product & Marketing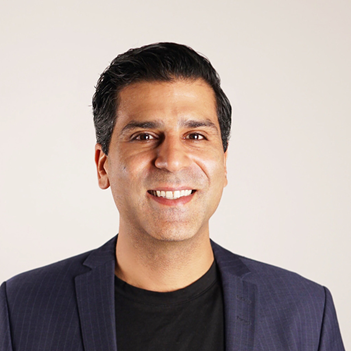 Senior VP, Product & Marketing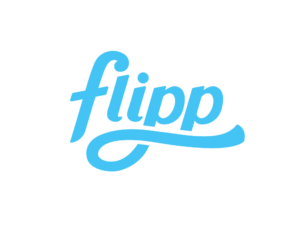 Adam is the Senior Vice President of Product & Marketing at Flipp, a leading technology company. In his role, Adam is focused on building products and technology that help people make smart shopping decisions while enabling retailers and CPGs to influence those decisions through digital merchandising experiences.
Prior to joining Flipp, Adam led various businesses at Procter & Gamble including Retail Innovation, eCommerce, Market Strategy & Planning, and the Amazon Business Development Team. Adam graduated from the University of Toronto where he studied Computer Science and Political Science. Prior to graduation, Adam took a four-year break from University to tour the world as a member of a critically acclaimed reggae-rock band called Panic & the Rebel Emergency.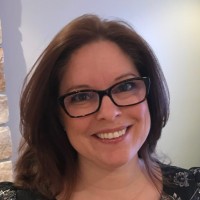 VP, Unified Commerce and Marketing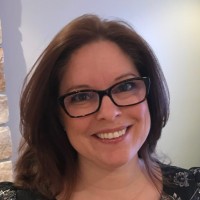 VP, Unified Commerce and Marketing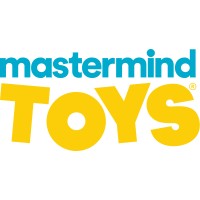 Alison Hartnoll is the VP, Unified Commerce and Marketing at Mastermind Toys, Canada's Authority on Play. Alison brings the wonder of Mastermind Toys alive online and in-store. She is a passionate, customer-obsessed, results-driven leader with more than 20 years of CPG experience across Marketing, Sales and E-Commerce. Prior to joining Mastermind Toys, Alison led the E-Commerce team at Smucker Foods of Canada, driving sales growth on Amazon and across the platforms of Canada's grocery retailers.
Ransom graduated from the Ivey Business School and spent 7 years in the Consumer Packaged Goods industry at SC Johnson, in both Sales and Marketing. Ransom became the youngest member of the Canadian Leadership Team, managed SCJ's largest client (Walmart), and managed iconic brands like Ziploc, Windex, and OFF. In 2015, after a chance meeting with Apple co-founder, Steve Wozniak, Ransom founded Caddle, a mobile-first consumer insights marketplace working with brands like Walmart, P&G, Domino's, Nestlé, and PepsiCo. Caddle was recently named a Metabridge Top 15 Canadian Scale Up, and featured in MacLeans as one of the Top 50 Fastest Growing Start Ups in Canada. Ransom also recently was awarded Father of the Year for his superb fathering of his two kids and dog.
Jake Karls is the co-founder and Chief Rainmaker at Mid-Day Squares. Building the next biggest chocolate snacking brand. As the Rainmaker, Jake focuses on achieving growth through the business of building genuine relationships – with investors, buyers, journalists, and building out the internal team. In Jake's better-known role as Mid-Day Squares's resident Social-Personality, he passionately inspires others to "get comfortable with the uncomfortable" and be unapologetically themselves. Though he was recognized as an EY Entrepreneur of the Year Finalist and named in the Forbes 30 Under 30 class of 2023, his self-proclaimed "greatest accomplishment" was learning how to be confident in himself.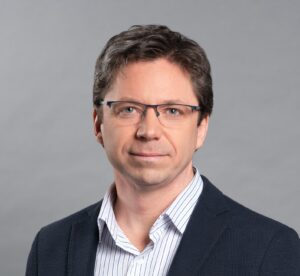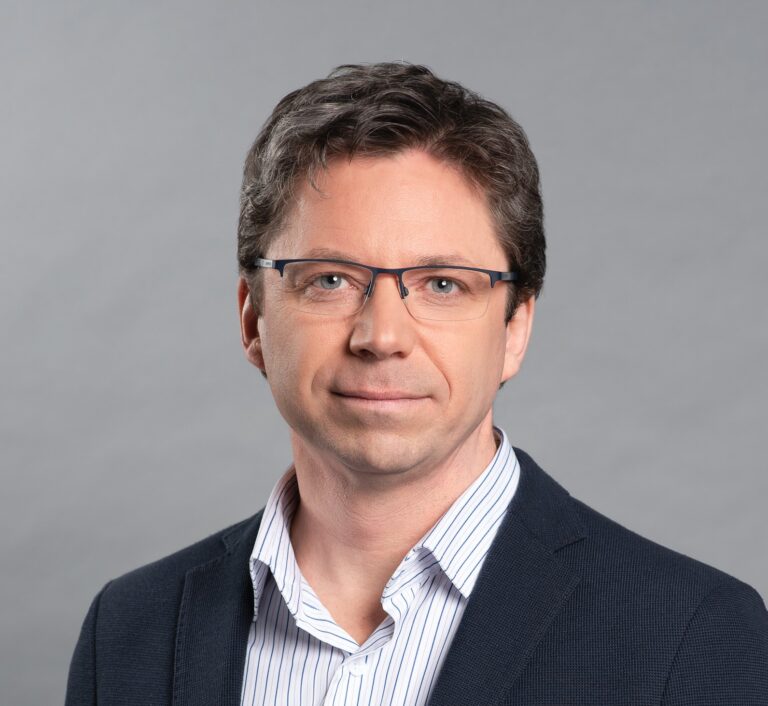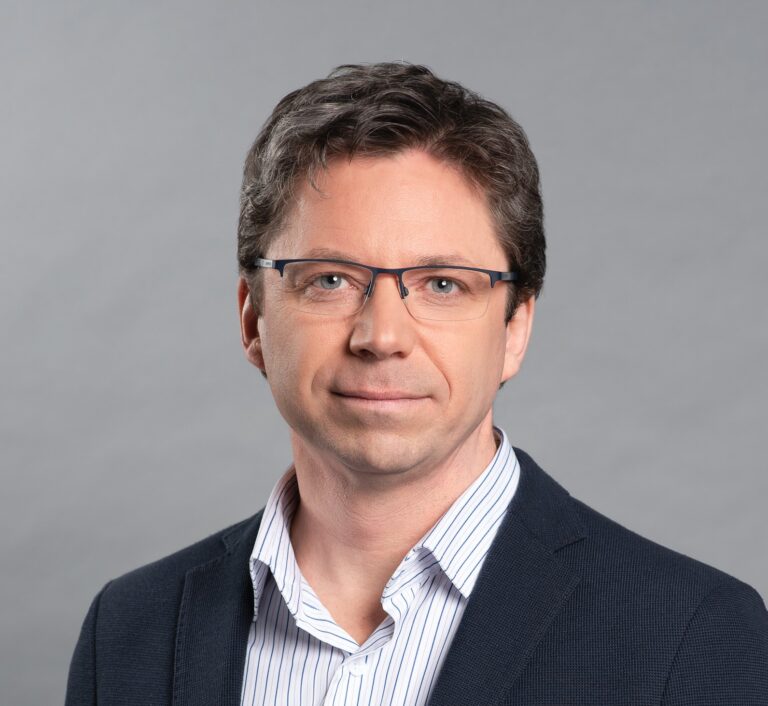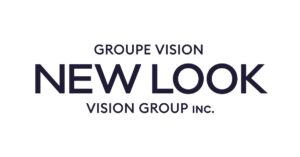 Jean-Michel Maltais is Senior Vice-President, Omnichannel, for New Look Vision Group. He is a seasoned executive with 25+ years' experience in various engineering, strategy and marketing roles on the international business scene. A strong believer in putting the customer experience as the primary driver of technology decisions, Mr. Maltais is passionate about leading teams and companies through change with all the energy and conviction it requires. Before joining New Look Vision Group, Mr. Maltais has delivered successful digital transformations in several blue chip companies across different industries in both the B2B and B2C space, including O2 UK (cellular), KGB (consumer services), Pearson UK (education) and Travelport (travel). At New Look Vision Group, he built a revolutionary omnichannel platform which enables e-commerce for prescription glasses with the same level of precision as glasses sold in store, a first in the industry. This innovation earned New Look Vision Group a Mercuriades Award in the Technology Innovation category in 2021, and an Excellence in Retailing Award in the Omnichannel category from the Retail Council of Canada in 2023. Mr. Maltais holds a bachelor's degree in Electrical and Computer Engineering from Université Laval, an MBA from Cranfield UK School of Management and a Postgraduate diploma in Marketing from the Chartered Institute of Marketing UK.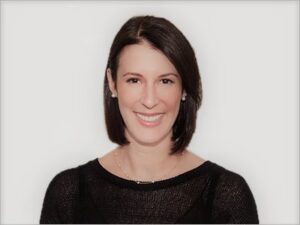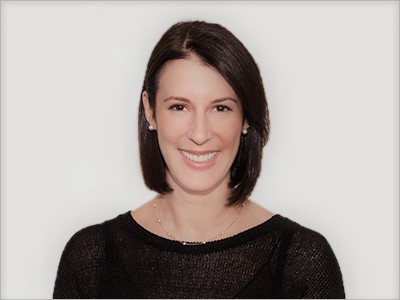 Director, Content Strategy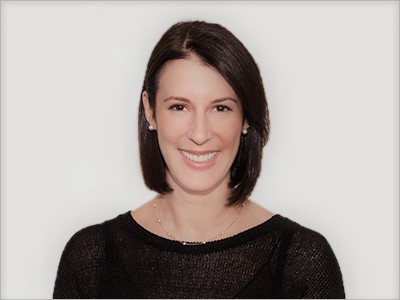 Director, Content Strategy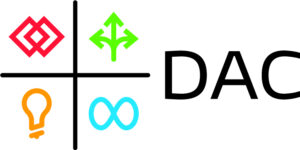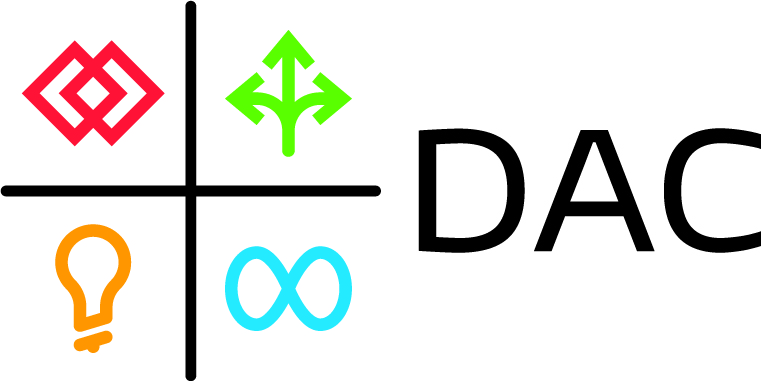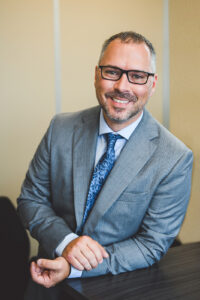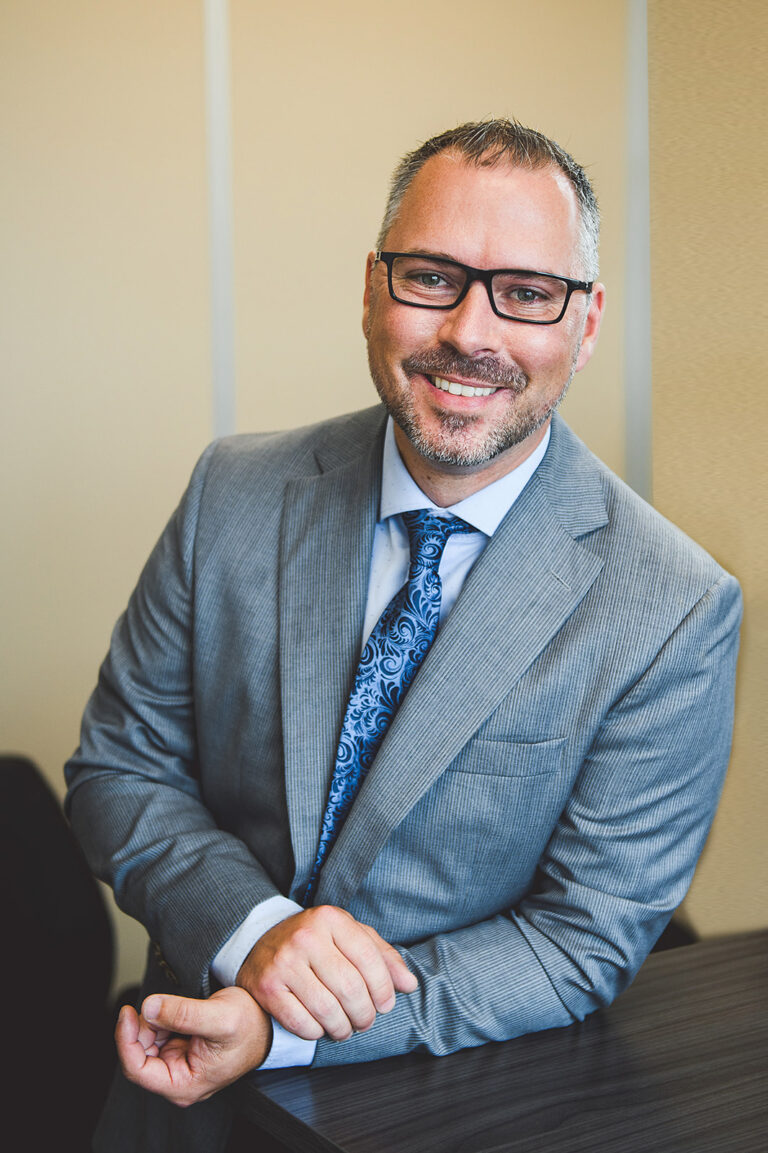 Senior Director Omni-Channel Marketing & Strategic Insights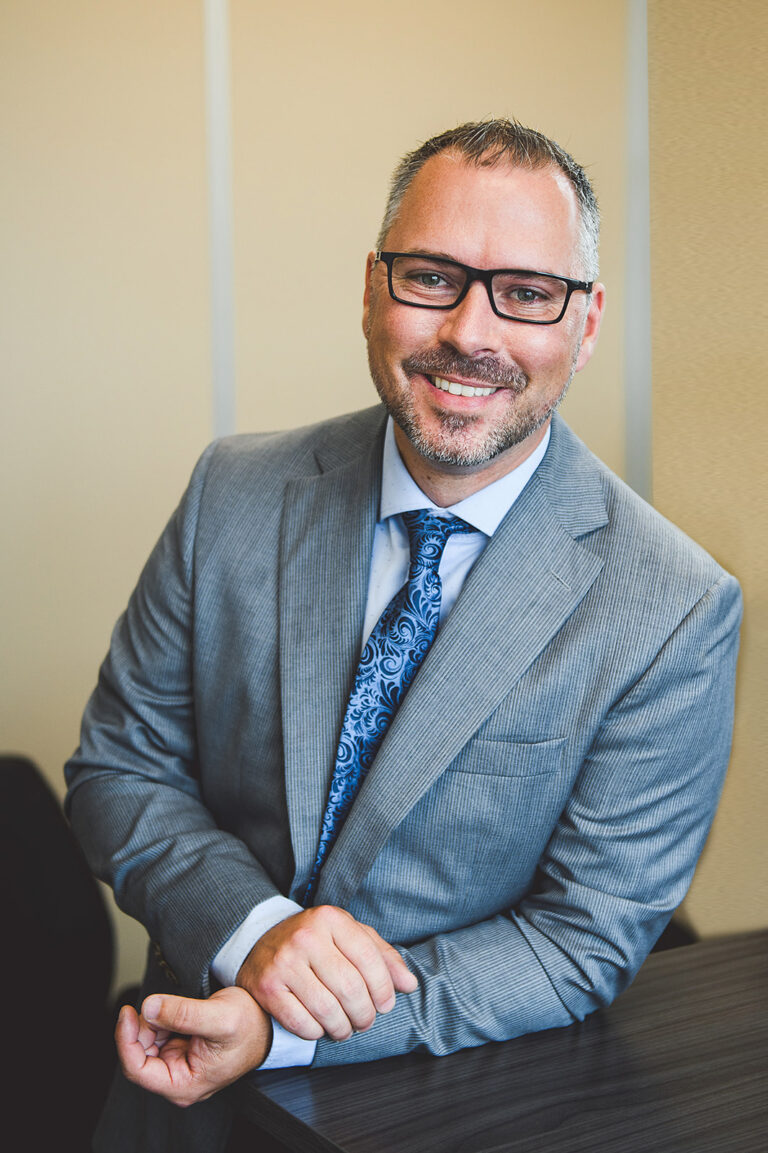 Senior Director Omni-Channel Marketing & Strategic Insights

A digital marketing expert with notable success in launching Canadian brands online. With 20 years' experience, Chris was a key member of leadership for Walmart Canada Corporation during the launch of Walmart.ca. Chris' accolades include working in the Pets Category where he significantly increased Big Al's and Ren's Pets online sales while working cross-functionally with store teams. He worked for newegg.ca as the National Manager and launched 8 Global Markets for the organization. As Sr Director of Omni- Channel Marketing at Home Hardware, Chris is responsible for Home's eCommerce, Print and Promotions, Paid Media and Research and Insights.
Joe Peters is Chief Operations Officer at MiQ Digital Canada. He spearheads the Canadian strategy and is responsible for end-to-end running of the business while providing direction, leadership and oversight to the market as a whole. He aligns organizational objectives and priorities with long-term business initiatives, working directly with partners (brands, agencies and tech/media/data providers) to understand how they realize value. Joe is a seasoned leader in the digital advertising industry – with knowledge and skill sets stemming across Digital Strategy, Data Enablement through AI, Programmatic, Analytics and Multi Market expansion. Joe's previous experience includes working across media and technology brands AOL, Rocket Fuel and Sizmek in a variety of management positions collaborating with clients across EMEA and APAC.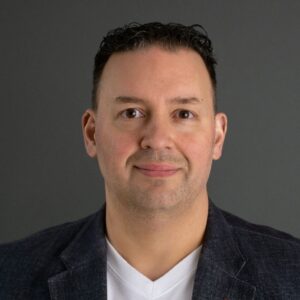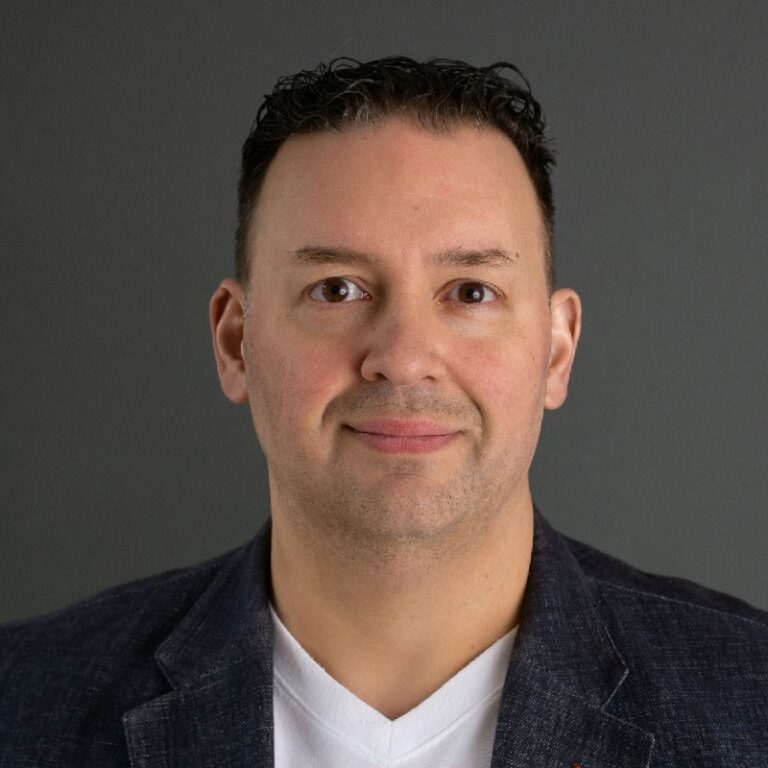 David Pullara serves as the Chief Marketing Officer for Optimum Retailing, a retail intelligence platform that provides intuitive, scalable software solutions to help consumer-driven brands like Verizon, Sephora, McDonald's, and Adidas easily, efficiently, and profitably manage their complex businesses.
David has over 20 years of experience in business management, brand strategy, integrated marketing communications, and product innovation. He's spent over a decade working with world-renowned, consumer-centric, Fortune 500 organizations like Starbucks, Yum! Brands, Coca-Cola, and Google.
David earned both his Honors B.B.A. and M.B.A. from York University's Schulich School of Business, where he now serves as a part-time Marketing Instructor and teaches a "Retail Marketing Strategies" course to undergraduate, Master of Marketing, and M.B.A. students.
David is also the Principal of dp Ventures – a company offering consulting, advising, training, and Fractional CMO services to B2C and B2B businesses that understand effective marketing is the key to accelerated growth – and regularly shares his thoughts on business, marketing, and brand-building via his blog at dpthoughts.ca.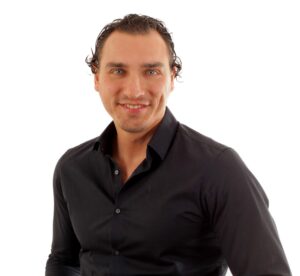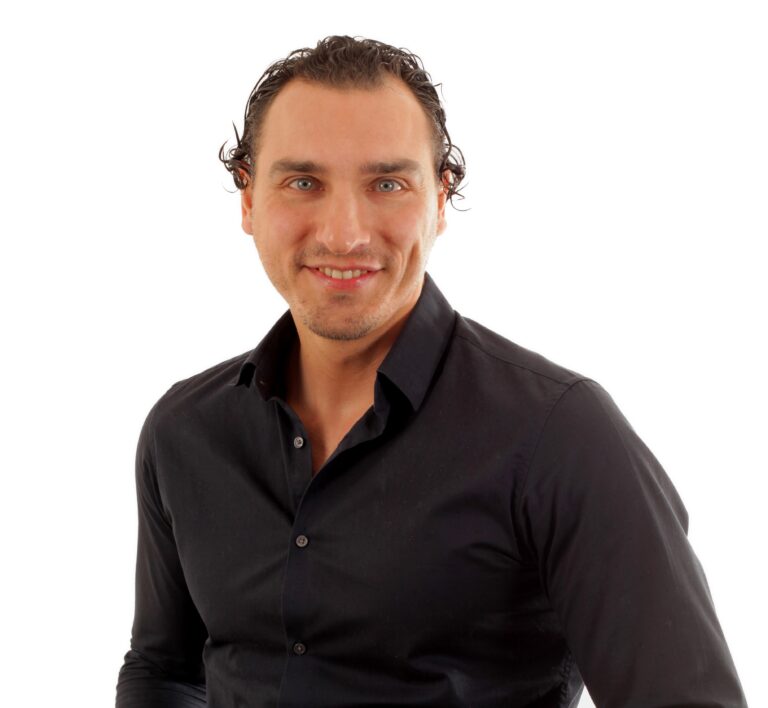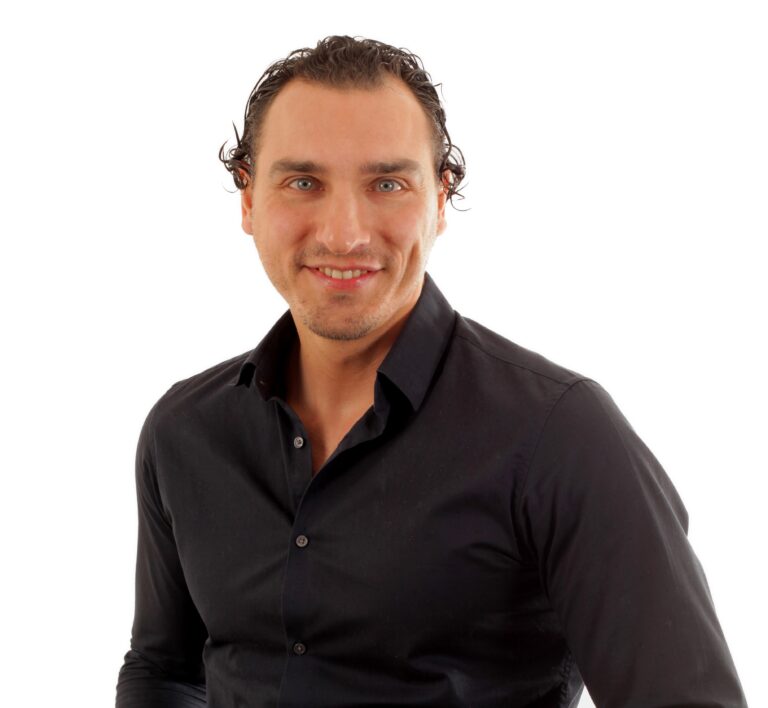 Johnny Russo joined Lamour as the Chief Digital Officer in December 2021, where he leads the Direct to Consumer division for numerous Ecommerce brands, including Thorlo, Terramar Sports, and a new basics marketplace called Within. Previous to Lamour, Johnny was at The Kersheh Group as the Vice President of Ecommerce and Marketing in May 2019. The Kersheh Group manufactures and markets sleepwear for boys, girls, adults, and the entire family and have a wide portfolio of licensed sleepwear and underwear, including Superman, Batman, Star Wars, The Lion King, and Peppa Pig properties, as well as the NHL. Johnny is responsible for building the direct to consumer division for various brands, including Jellifish Kids, Jammin' Jammies, Sleep Riot, and Fox + Badger. Prior to joining The Kersheh Group, he was with Mark's, one of the largest apparel retailers in Canada and a part of the Canadian Tire Corporation, as the Associate Vice President of Digital Marketing and Ecommerce in January 2016.
Johnny is a published author. His book, Mastering Mindful Leadership: 105 Ways to Become the Leader Your Employees Need You to Be, was published in October 2022. Johnny has over 16 years of Digital Marketing and Ecommerce experience in the retail, manufacturing, mobile, and software sectors. Johnny is energetic and passionate about Digital Transformation and Leadership, often speaking at numerous industry events in North America, as well as experience sitting on the Board of Advisors for Etail Canada, National Retail Federation's (NRF) Digital Council, Retail Council of Canada's (RCC) Ecommerce Advisory Board, and on the Board of Directors of the Calgary Marketing Association. He is also an investor in INVICTA Commerce Ventures. Johnny is obsessively trying to optimize and improve upon the online and omni-channel customer experience, and create relevant brand experiences. Johnny is also an avid reader and has a blog, where he writes about all things Digital and Leadership.
Janelle Shiplett is the Co-CEO, Chief Marketing Officer (CMO) and Chief Commercial Officer (CCO) at The House of LR&C with over 15 years of experience driving award-winning brand expansion and sales growth across consumer goods and consumer service sectors. At The House of LR&C, Janelle leads the strategizing and execution of holistic marketing tactics for all of our in-house fashion brands to tell a strong and consistent narrative focused on brand purpose and values with our celebrity Co-Founders, Ciara and Russell Wilson.
She joined the company after three years at Saje Wellness during which she assumed the role of CMO in her final year. Prior, Janelle held senior roles in digital and marketing at Aritzia and WestJet. She graduated from the Southern Alberta Institute of Technology with a bachelor's degree in Journalism.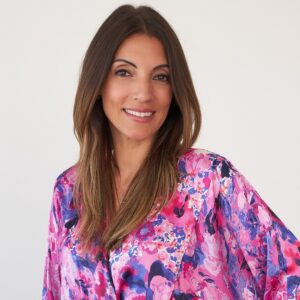 VP Marketing, Ecommerce, Visual Presentation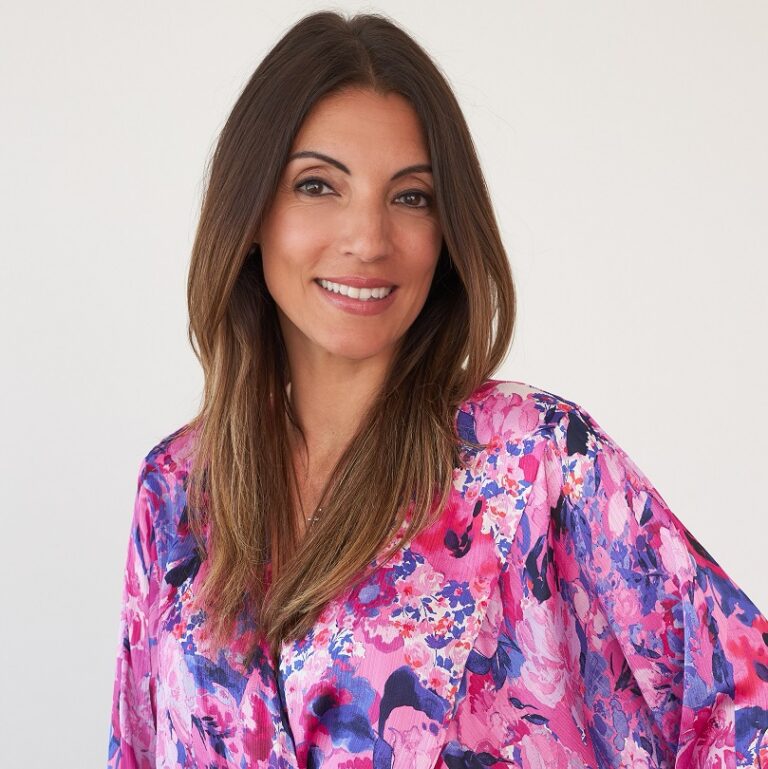 VP Marketing, Ecommerce, Visual Presentation
Kathy serves as Vice President of Marketing, Ecommerce and Visual Presentation for Penningtons – an iconic leader in the plus size women's apparel market. Currently, she is leading the brand's exciting transformation while spearheading all strategy initiatives for the marketing, visual, and e-commerce group. For over 20 years, Kathy has led retail marketing teams driving strategy, creative and brand initiatives for prominent brands such as La Senza, Laura Canada, RW&CO. and Matt&Nat. Her innate ability to passionately create stories that engage and connect the customer journey to the brand is what she does best.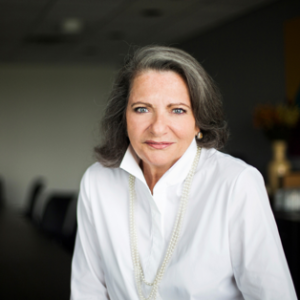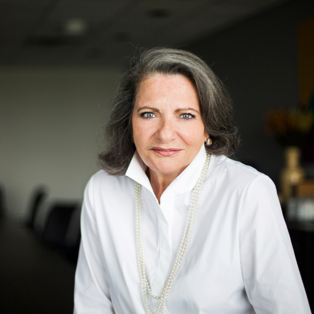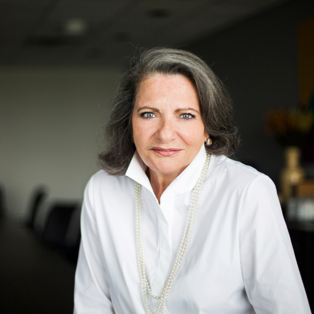 Diane J. Brisebois, CAE, is the President and Chief Executive Officer of Retail Council of Canada (RCC). She oversees the largest retail association in Canada serving over 45,000 retail establishments including independent merchants, chain stores, mass merchants, big box and online retailers. RCC's membership covers all segments of the retail market including general merchandise, grocery and pharmacy.
Diane joined RCC as its President and CEO in January 1995. Diane has held CEO positions in the not-for-profit sector representing various industries for the past 35 years.

Diane has and continues to serve on a variety of Boards across North America.

Ms. Brisebois is Immediate Past Chair of the Fair Factory Clearinghouse (FFC), an organization established to enable collaboration between vendors and retailers in assessing and improving workplace conditions globally.

Ms. Brisebois is also the Immediate Past Chair and a member of the Executive Committee of the Forum of International Retail Association Executives (FIRAE) which represents retail associations from more than 30 countries brought together to collaborate on issues affecting the retail sector globally.

Ms. Brisebois also served for many years on the Board of Covenant House Toronto, on the Board and as Chairman of the Traffic Injury Research Foundation and on the Board and as Chairman of the Canadian Society of Association Executives.

She currently serves on:
• The Ted Rogers School of Retail Management Advisory Council
• The Advisory Board of the University of Alberta's School of Retailing
• The Board of the Toronto Region Board of Trade, and
• The Board of Stewardship Ontario (Ontario Blue Box Program)

Ms. Brisebois is a native of Montreal, Quebec and now resides in Toronto, Ontario.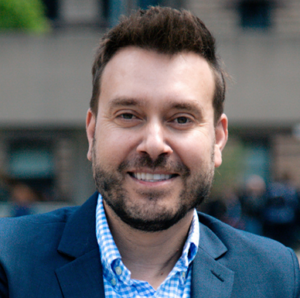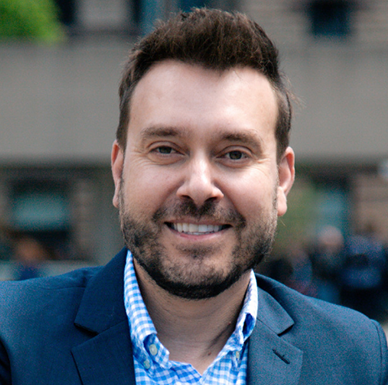 VP of Member Services and Marketing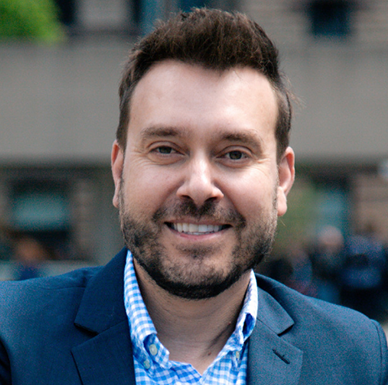 VP of Member Services and Marketing

Santo Ligotti is the VP of Member Services and Marketing at Retail Council of Canada and brings over 20 years of experience of marketing leadership. Santo began his career in data sciences and progressed to lead B2B/B2C marketing teams across financial, technology and payments industries including companies such as TD Canada Trust, Rogers Communications, CIBC, Moneris and JPMorgan Chase.
In addition, Santo is the President Elect for the American Marketing Association, Toronto Chapter and teaches part time at George Brown College and York University. Santo holds an undergraduate degree in statistics from McMaster University, a Master's in Information Science from the University of Western Ontario and an MBA from York University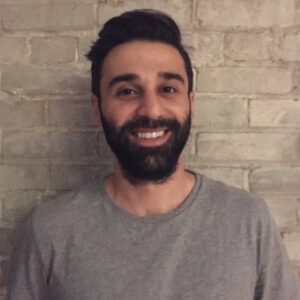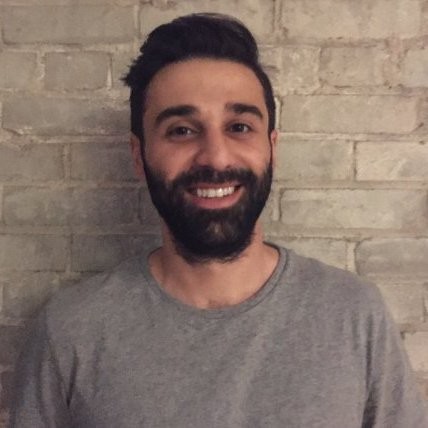 Creative Strategy Director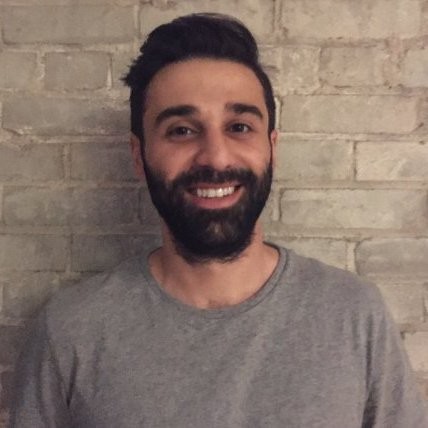 Creative Strategy Director


As Creative Strategy Director at TikTok Canada's Creative Lab team, Jeff partners with brands and agencies, igniting their creative prowess to fuel business success and leave a lasting cultural impact on the platform. Before TikTok, Jeff worked agency side at companies including J.Walter Thompson, FCB, & John St, creating internationally acclaimed award winning work for prestigious clients such as BMW, HSBC, BMO, Tim Hortons, and Mazda. 
Jim Yates is a Retail Strategist who spent almost four decades working with Loblaw Companies Limited, Canada's largest grocery retailer. During his tenure with Loblaw, Jim held a number of different roles, with responsibilities that encompassed category management, space planning, in-store merchandising, procurement, and private label development.
Jim currently serves as an advisor to several organizations, including Optimum Retailing, where he uses his extensive knowledge of retail operations and go-to-market strategies to help companies better understand the retail industry from an insider's perspective and develop programs to maximize their success in-store.