2023 Speakers coming soon.
Check out some of the retail leaders and marketing visionaries who took the stage in 2022.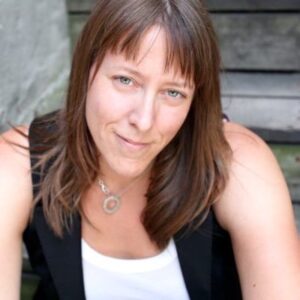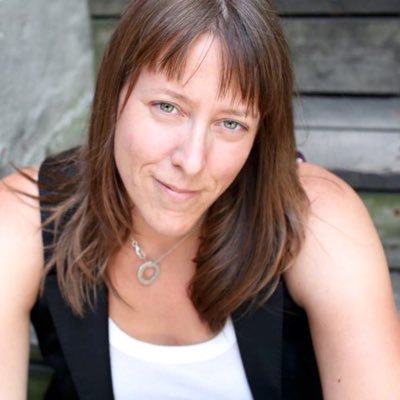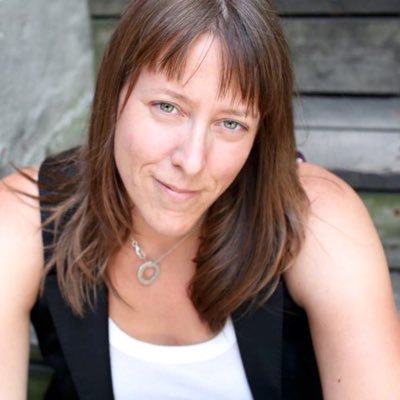 Sarah is a customer-centric marketing strategist at heart. Devoted to data, you can usually find her working through a strategy with her teams. And, if you ask Sarah will tell you that the best campaigns start with a solid foundation – from the insights derived from clean and smart data sources (Social, Digital, Market Research). Having worked in the marketing industry for decades, Sarah has had the pleasure of collaborating with brands in media and entertainment, CPG, retail, liquor/wine, professional services, financial services (banking and insurance), pharma, B2B, the medical and recreational cannabis industry, and association marketing.
A frequent and sought after speaker, Sarah regularly discusses how to use social insights to drive content marketing decisions. And, has made multiple appearances as a guest lecturer at Schulich Business School, Miami Ad School, and Rotman. Sarah is also an avid moderator and panelist for Filling The Gap, dedicated to more inclusivity in the workforce. A Chartered Marketer with the CMA and the co-chair of the Media Council, Sarah was also awarded "Media Leader of the Year" in 2020 from the CMDC.
Now as the President for Dentsu's media brands in Canada, Sarah is on a mission to make the dentsu a place where all of her colleagues can shine and thrive.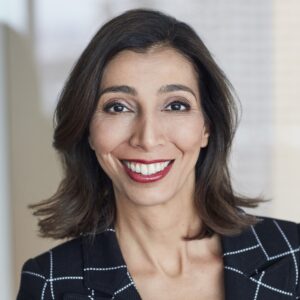 Senior Vice-President, Marketing and Brand
Canadian Tire Corporation, Limited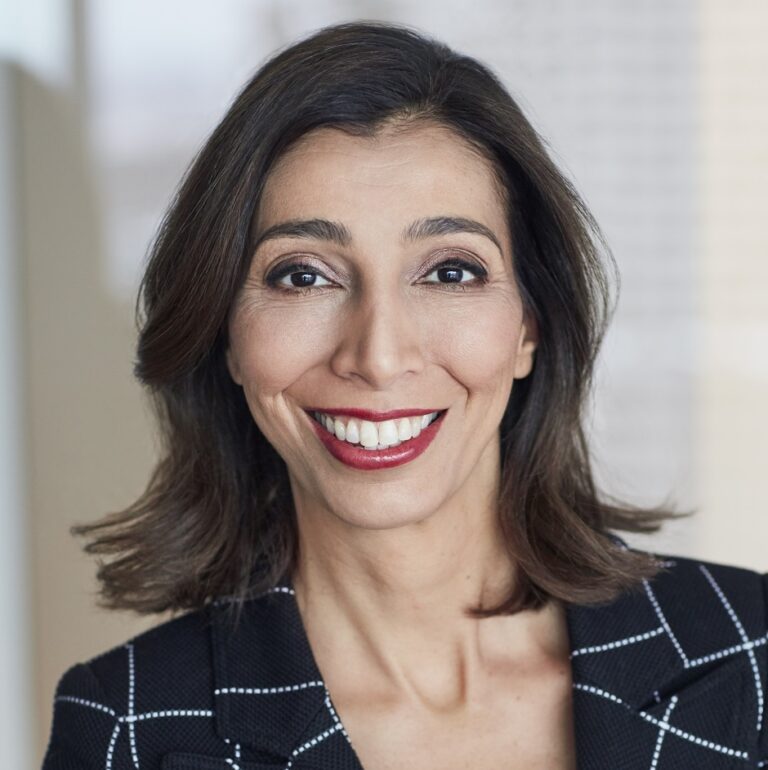 Senior Vice-President, Marketing and Brand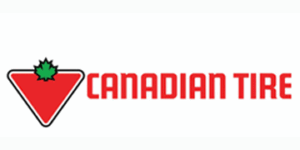 As the Senior Vice-President of Marketing and Brand at Canadian Tire Corporation (CTC), Eva oversees all the marketing and brand activities for Canadian Tire, SportChek, Mark's, Triangle Rewards, and CTC's multi-billion-dollar portfolio of Owned Brands. Eva's responsibilities also include overseeing CTC's ESG strategy, sustainability initiatives, community involvement, content creation, and sponsorship.
Eva leads a best-in-class team of marketers with a renewed focus on putting the customer first. Under her leadership, the marketing department has transformed itself into a growth engine for the business. She has elevated the role and influence of Marketing across CTC, driving deeper connections through data and insights to create more meaningful customer engagement. She fosters a collaborative environment, building agile omnichannel teams that continue to evolve the Company's approach to marketing.
Eva's innovative work helped reposition the CTC brand during the pandemic as a one-stop shop for helping Canadians and she played a critical role in the evolution of CTC's Brand Purpose, We Are Here to Make Life in Canada Better. In 2018, Eva was instrumental in the rebranding and launch of Triangle Rewards, Canada's largest and fastest-growing loyalty program with record-high credit acquisitions. Eva's invigorated and passionate approach has resulted in unprecedented business results and award-winning acknowledgements from every major marketing and brand award.

Before joining Canadian Tire in 2013, Eva founded Canada's first brand-driven maternity store, Belly Maternity, which she successfully grew to a multi-million-dollar business within its first year of operation. Prior to this, she was integral to expanding iconic brands in the US cosmetics industry, including L'Oréal and Estée Lauder.

Eva sits on the Ad Standards of Canada Board of Directors, serves on the Board of Rethink Breast Cancer, and is an active member of the Sinai Health Marketing Advisory Committee. She holds an honours degree from Ivey Business School and is a graduate of the Future Leaders Program at the INSEAD School of Business. She has driven wide industry acclaim for Canadian Tire, which was named Canada's Most Admired Brand in 2019 and Canada's Most Reputable Brand in 2020 by Leger, and her Marketing initiatives have garnered the most creative campaign awards in CTC's history. Eva was recognized as one of Canada's Best Executives in 2020 by The Globe and Mail's Report on Business and Marketer of the Year by Strategy Magazine in 2021.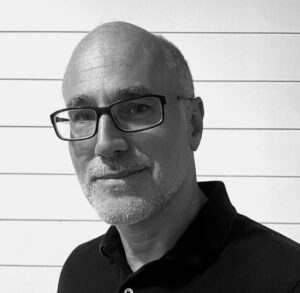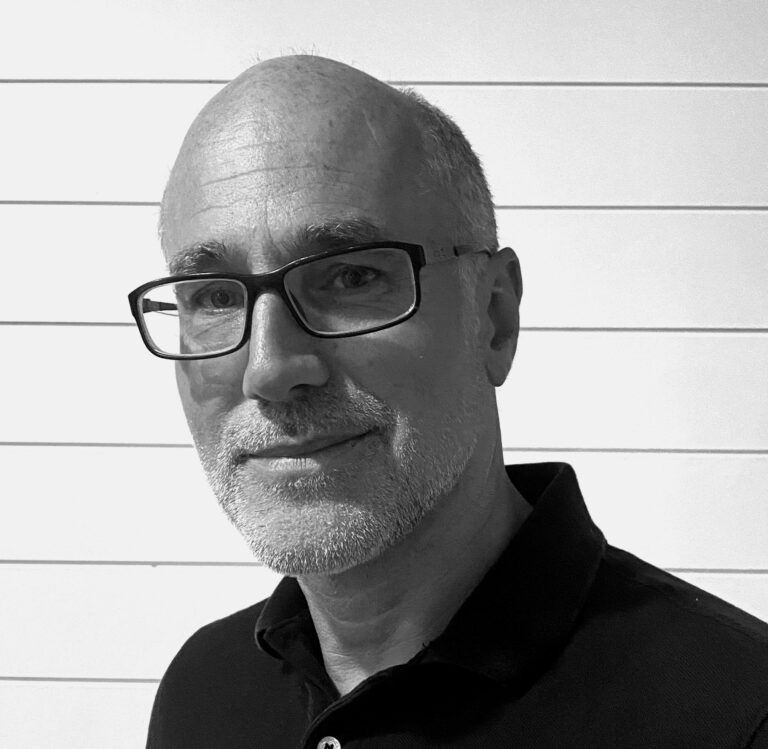 ARISTID Retail Technology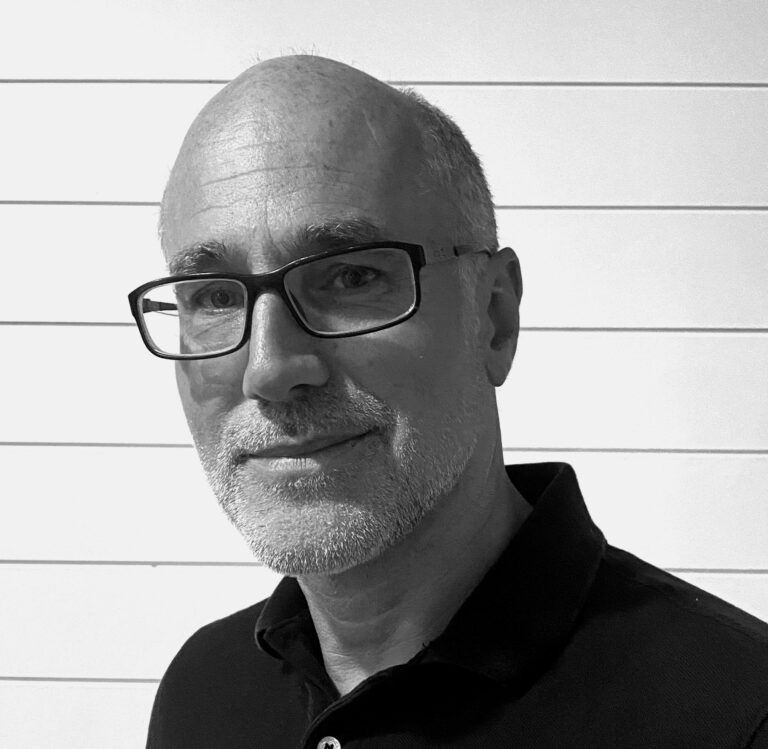 Chris Van Buskirk is an experienced e-business pioneer, visionary and leader, with over 25 years establishing and growing digitally-focused solutions for marketing clients across the globe. He specializes in the delivery of new services to clients who wish to transform processes, manage risk, and improve marketing and customer experience through digital channels and technology. He brokers and delivers the needed vision, fusion, imagination and balance between business strategy, user experience insights, and change management, with strong creative, information and process design, analytical and implementation skills, while making the innovation process fun.
Starting in 1997, Chris founded the Canadian digital agency for FCB Canada, growing from two employees to over 75 in just three years, and achieving multi-million dollar billings before merging with the international operations of Modem Media and going public on the NASDAQ. His team built IBM's first e-commerce site (shopibm.com) and became Canada's largest online media buying and planning agency, managing over $21 Million in online advertising in 2001, and having developed proprietary tracking and measurement tools to facilitate and optimize online spends for clients years before these capabilities became more widely available.
Chris joined ARISTID in 2010, leading the initial creation and deployment of the enterprise software platform known as Omnipublish and leading its integration at several retailers. Called the "Canadian Cowboy" by his ARISTID colleagues in Europe, he is now leading ARISTID Retail Technology's North and South American deployment teams.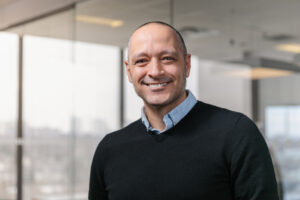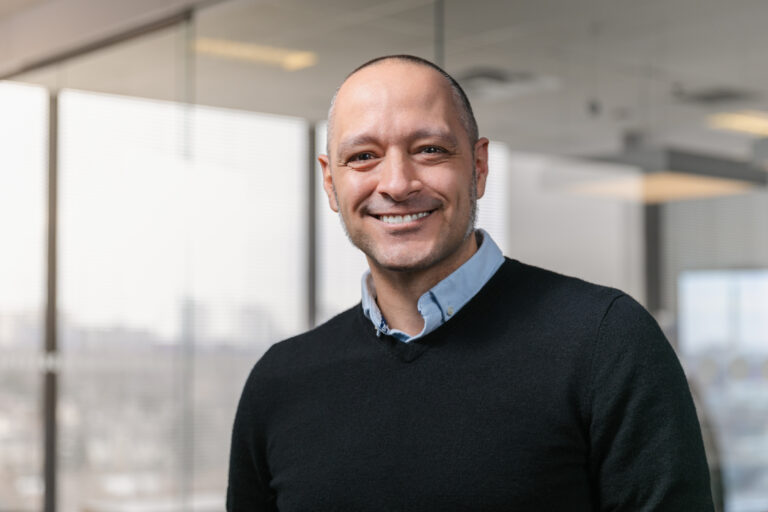 Senior Vice President, Client Strategy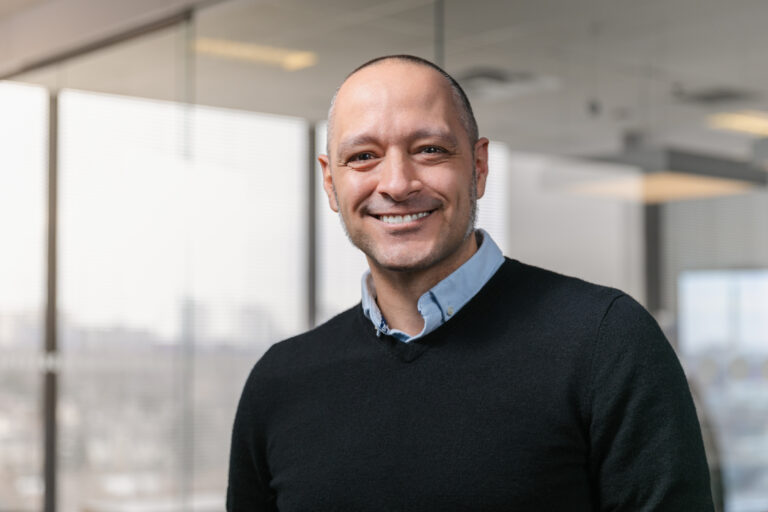 Senior Vice President, Client Strategy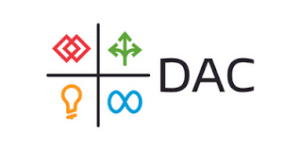 Nasser Sahlool is senior VP of client strategy at DAC. Leveraging his expertise in digital marketing, local and mobile conversion, performance optimization and benchmarking, he leads a team of strategists and researchers whose job is to design and implement high-performing programs that connect buyers and sellers. Nasser is a frequent speaker, having presented at such digital forums as Cannes Lions, Ad Age Brand Summit, and Google Engage.
With over 20 years of experience working for Canada's largest retailer in a multitude of roles—from store to head office—Dave knows how to interpret, understand, and stay true to our customers' business objectives and strategic priorities. He is a disciplined yet encouraging leader who facilitates cross-functional idea generation sessions that leverage individual talents and experiences to create thoughtful, enterprise-wide solutions for our customers.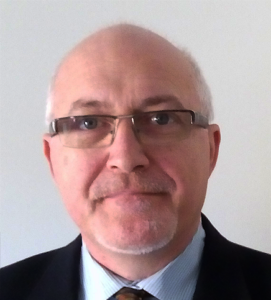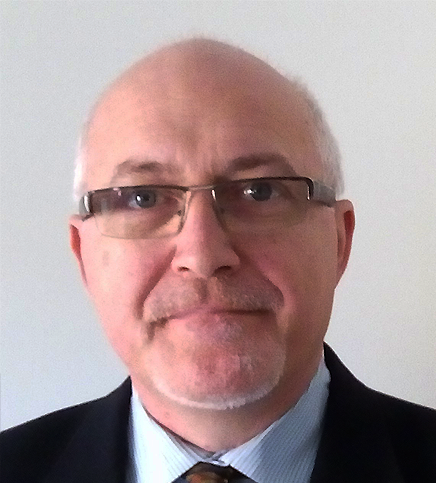 Vice President, Business Development Manager
CP-Stoneman Inc., SLS A Smart Label Solutions Inc.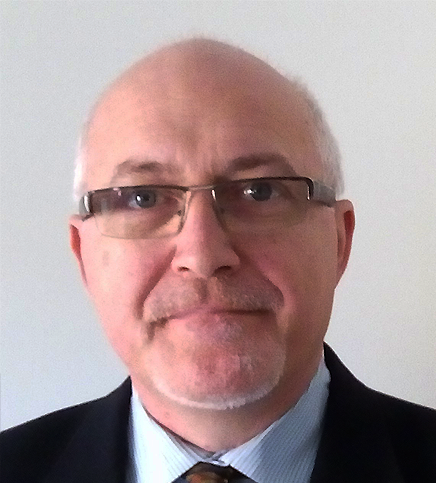 Vice President, Business Development Manager

Devy is a keen entrepreneurial individual with extensive experience in low voltage systems integration and technologies within various buildings and organizations from pre-design to system implementation to commissioning and technical support.
With over 30 years of experience, Devy has worked and coordinated with various architects, design and construction professionals in the pre-construction design, system engineering and project implementation of A/V, Commercial/Pro Audio Systems, Networked Communications, and Digital Signage Systems in Conference & Convention Centers, Corporate Training Rooms, Houses of Worship, Governmental Facilities, Healthcare Facilities, Stadiums, Arenas, Entertainment Complexes and Industrial Plants.

Devy Breda is a member of the Audio Engineering Society (AES), Society of Motion Picture and Television Engineers (SMPTE), International Facility Management Association (IFMA), Ontario Association of Certified Engineering Technicians and Technologist.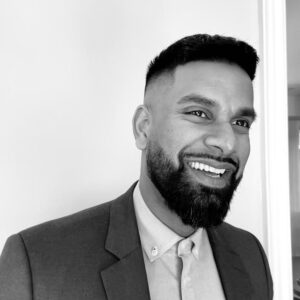 Director, Customer Service Lead
AIR MILES Rewards Program
Viktor Yakovlev was one of the first team members at reebee, a digital-flyer marketplace used by millions of Canadians planning their weekly shopping trips. For the past 7 years Viktor has helped build reebee's go-to-market strategy by working with Canada's largest retailers and brands and guiding them in transforming traditional print marketing strategies into the digital age. Viktor is passionate about innovative technology, building high-growth sales teams and developing strategic partnerships.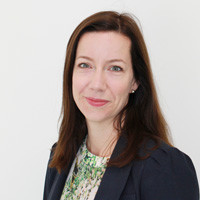 Vice President of Loyalty, Data & Analytics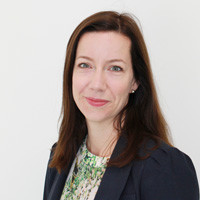 Vice President of Loyalty, Data & Analytics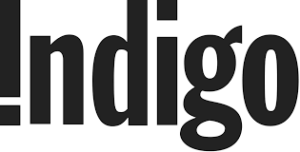 As Indigo's Vice President of Loyalty, Data & Analytics, Suzanna Morris is a champion of putting the customer first and using data to personalize the customer experience. Suzanna spearheaded the launch of Indigo's new rewards program, plum PLUS. She has previously worked with brands spanning the retail and CPG industries, in North America and Europe, such as Tesco, Canadian Tire, L'Oréal, and P&G
Ransom Hawley, former consumer packaged goods leader, is founder and CEO at Caddle Inc., the largest Canadian mobile-first data and insights platform that rewards consumers for sharing their data and engaging with brands.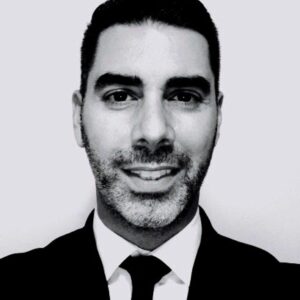 Vice President, Marketing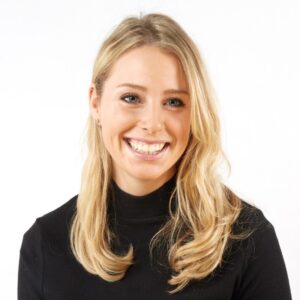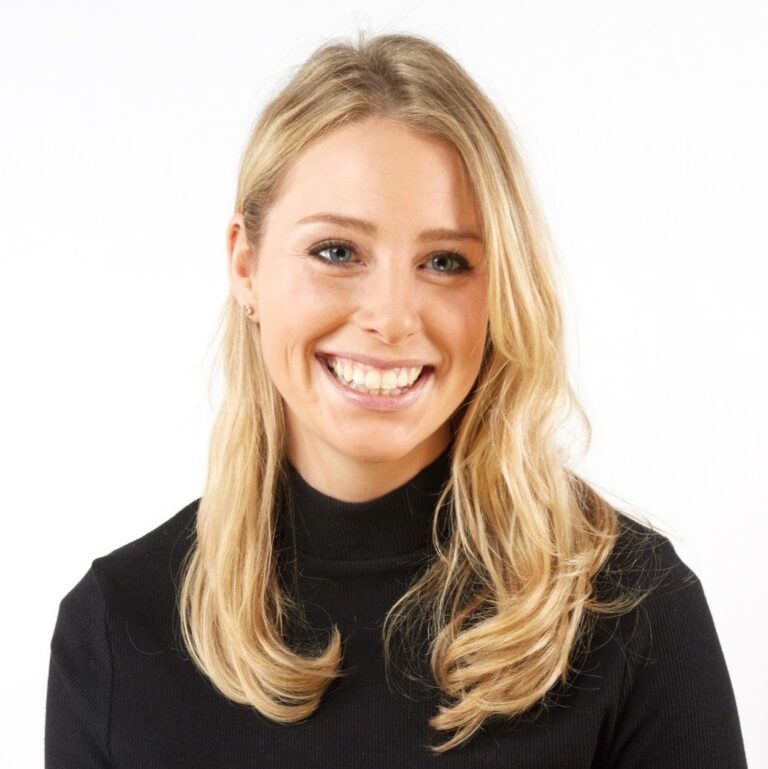 Direct to Consumer Retail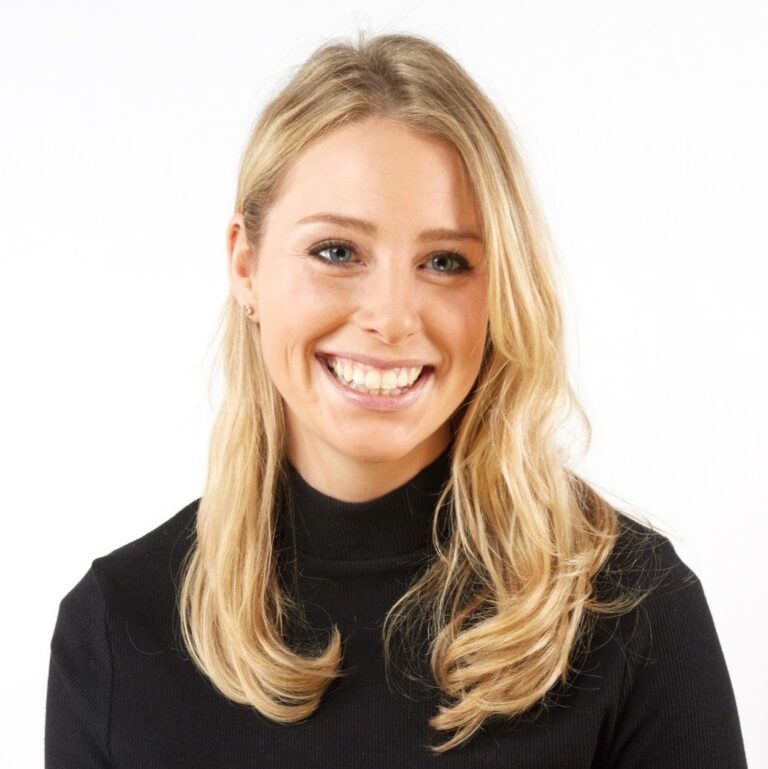 Direct to Consumer Retail

Lindsay leads Google's relationships with Canada's largest direct-to-consumer brands. In her role, she helps marketing leaders develop strategies that disrupt, innovate and challenge traditional marketing norms and deliver business results.
Prior to Google, Lindsay earned her CPA, CA at PricewaterhouseCoopers. Today she is energized by bridging her 10+ years of analytical and marketing experience to solve big problems and drive Canadian retail transformation forward.
Nish Shah is an award-winning marketer with over two decades of working with high-performing agencies and delivering new experiences for world-class brands. As Meta's new Head of Agency in Canada, Nish partners with agencies to create and build innovative solutions to support their client campaigns, and provide new ways for agencies to drive business results.
Before joining Meta, Nish was the Chief Strategy Officer for Initiative Canada. Initiative Canada was recognized as Strategy's Gold Media Agency of the Year in 2019 and 2021, WARC's Top 50 Most Effective Media Agencies in the World and received many accolades during his time there including a Cannes Grand Prix in Creative Data, Best in Show at the Media Innovation Awards and Strategy's Campaign of the Year.
Outside of work, Nish also serves on the Board of Vibe Arts, a non-profit focused on supporting emerging artists and making the arts more accessible to youth across Toronto.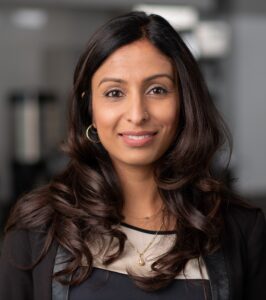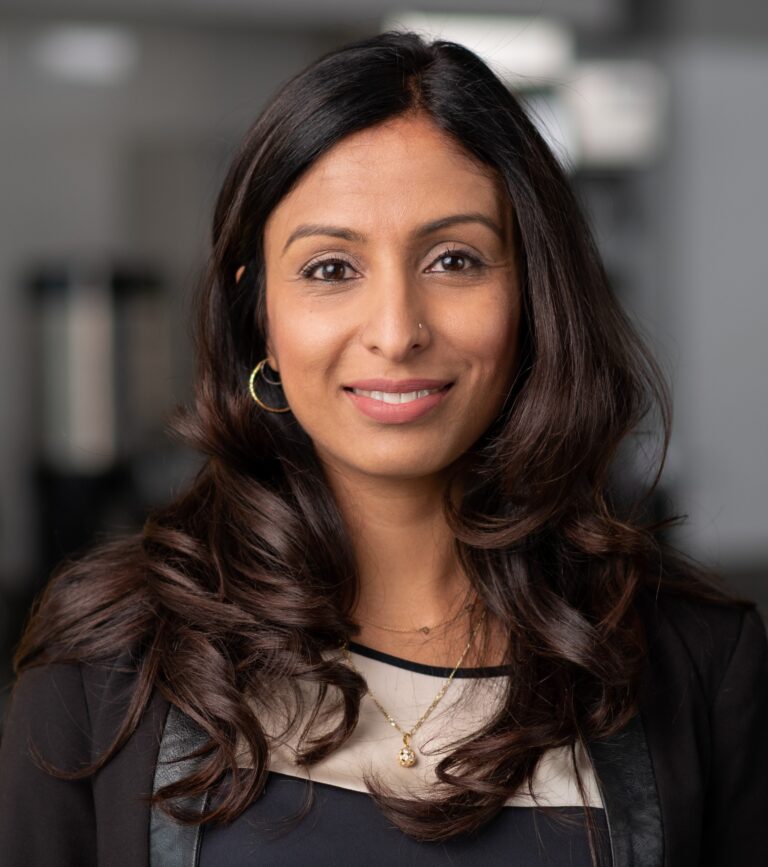 Mangala Rao-D'Sa has a reputation for building iconic brands through fully integrated marketing and bringing marketing, innovation, and digital product teams together to build businesses that deliver a superior customer experience.
In the past, Ms. D'Sa held leadership roles in marketing at Second Cup Coffee Canada (2019-2021), Roots (2018), Pepsico Canada (2016-2018), and Post Consumer Brands (2005-2016). She also worked at Reckitt Benckiser (2002-2005) and started her career at The Nielsen Company (1998-2002). She served as a strategy consultant for Indigo Books & Music (2018) and is currently the Senior Vice President of Marketing & Digital at Sleep Country Canada. She is an Honours Economics and Math graduate of the University of Toronto and completed her Master of Business Administration in Digital Transformation at McMaster DeGroote School of Business.
Ms. D'Sa is currently an Adjunct Professor at the York University School of Continuing Education is a board advisor to the Humber College School of Business, a mentor to Fora Network (Girls(20)), YSpace Food Accelerator and Ella- Accelerator for Women Entrepreneurs. She is proud mom of two kids Priyanka (15) and Deven (13) and is hopelessly devoted to her Peloton and husband Duane D'Sa.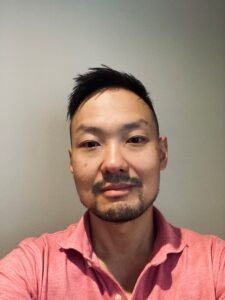 Vice President Ecommerce Grocery
Michael is the Founder & President of M.E. LeBlanc & Company Inc and a Senior Advisor to Retail Council of Canada as part of his advisory and consulting practice. He brings 25+ years of brand/retail/marketing & eCommerce leadership experience and has been on the front lines of retail industry change for his entire career. He has delivered keynotes, hosted fire-side discussions with C-level executives and participated on thought leadership panels worldwide.
Michael is also the producer and host of a network of leading podcasts, including Canada's top retail industry podcast, The Voice of Retail, plus the Remarkable Retail with author Steve Dennis, Global E-Commerce Tech Talks and The Food Professor with Dr. Sylvain Charlebois, all available on Apple, Spotify, Amazon and all major podcast platforms.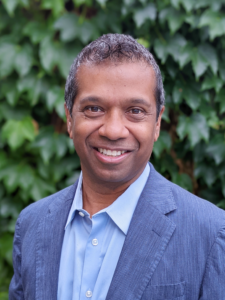 SVP Technology, Innovation & Operations
SVP Technology, Innovation & Operations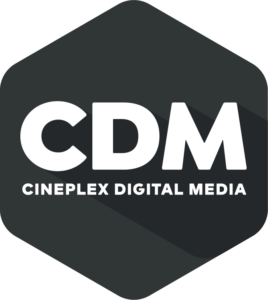 Jeevan Vivegananthan is a dynamic senior executive with deep expertise in bringing products and services to market while delivering operational excellence. His career has spanned over three decades leading multi-disciplinary engineering, innovation, user experiential design and customer success teams. Jeevan also has extensive experience with end consumers and clients, having led product management teams building video, AdTech, security and streaming solutions for global entertainment, financial, industrial and consumer markets.
As the SVP Technology, Innovation & Operations at Cineplex Digital Media, a key growth division of Cineplex, Jeevan is responsible for strategy development and operational execution of the technology, innovation and customer success teams. Dedicated to helping retailers and brands build impactful customer experiences in the rapidly evolving digital-out-of-home market; capitalizing on the trends in machine learning, programmatic, IoT, mobile and data analytics to create seamless customer journeys between online and offline places.
Jeevan's passion for teamwork with colleagues and partners of diverse experiences and mind-sets has led him to embrace the value of open innovation and collaboration, permeated by the notion that the best ideas come from innately curious people asking questions. Beyond his technical leadership roles, Jeevan is an executive member of the culture, diversity, equality and inclusion teams at Cineplex and is an active volunteer in his local community.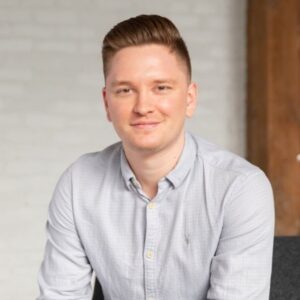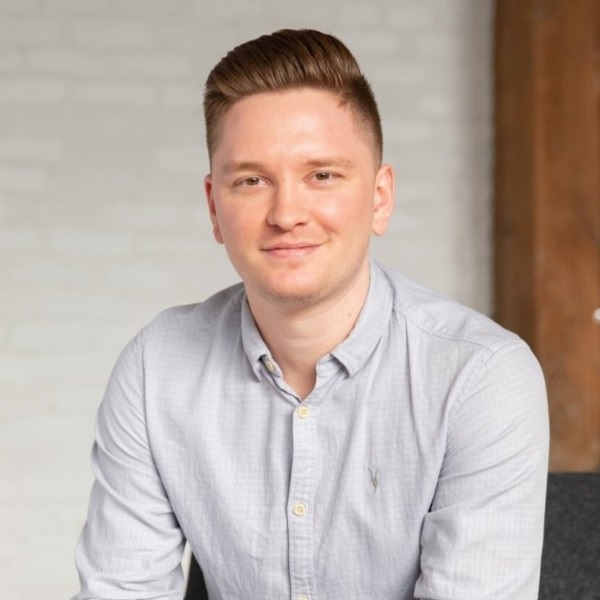 Head of Retail, Advertiser Solutions, Canada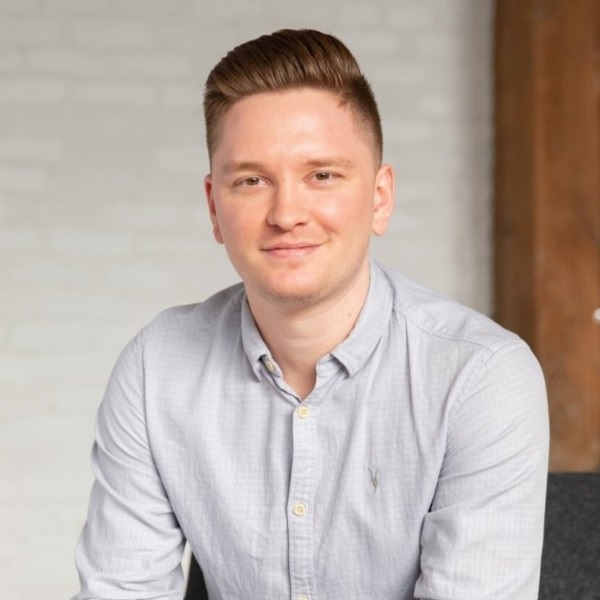 Head of Retail, Advertiser Solutions, Canada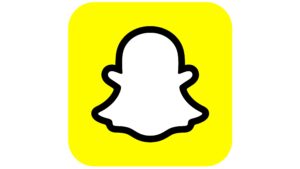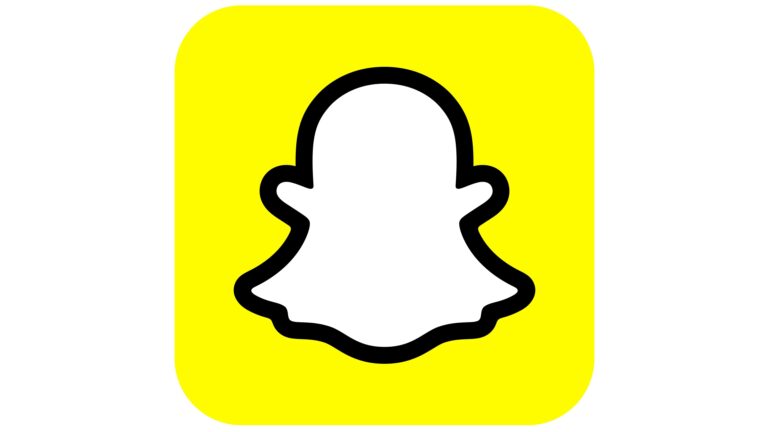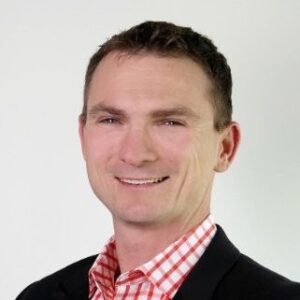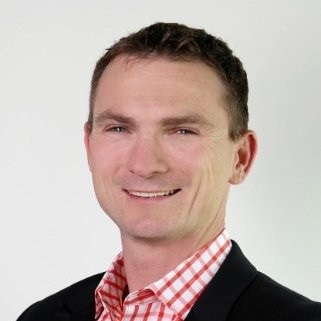 Head of Mobile Product Management, Services and Strategy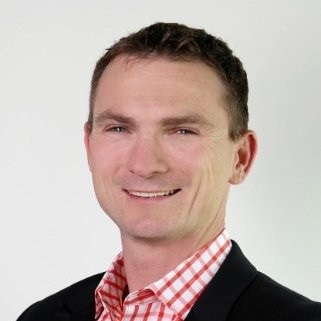 Head of Mobile Product Management, Services and Strategy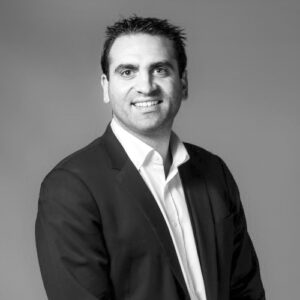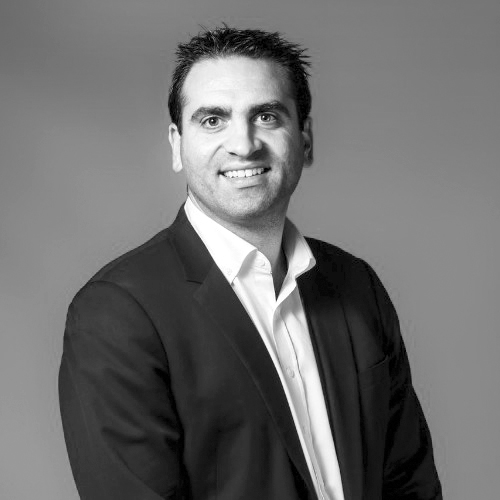 ARISTID Retail Technology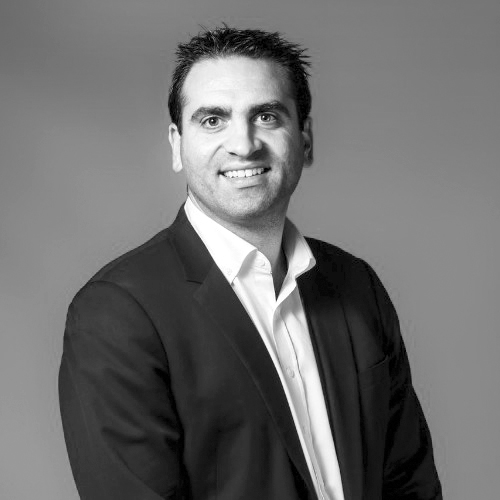 Florian Payri has worked at the forefront of software innovations in the European retail sector for the past 15 years. A marketing technologist first, Mr. Payri led ARiSTiD's software development division, and is now co-CEO of the company. He has guided major global retailers such as Carrefour, Intermarché, Auchan, and Sonae through their digital transformations, evolving their end-to-end collaboration and promotional offer management workflows, and accompanying them in their transition from a print-first world towards the new digital + print universe.
An active software engineer, Florian has driven the evolution of IT ecosystems and toolsets now enabling the automation of millions of weekly promotional marketing offers in print, as well as billions of digital promotional creative offers in multiple formats for Europe's largest retailers, and is currently spearheading major retailer data integrations via ARiSTiD's platforms, working closely with Meta and Alphabet, among many others, delivering new paths to experiment and learn, ultimately to engage and reach consumers to drive traffic instore and online.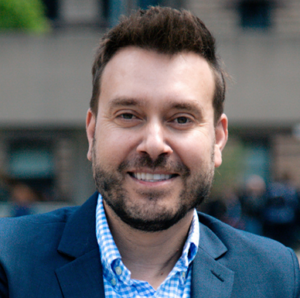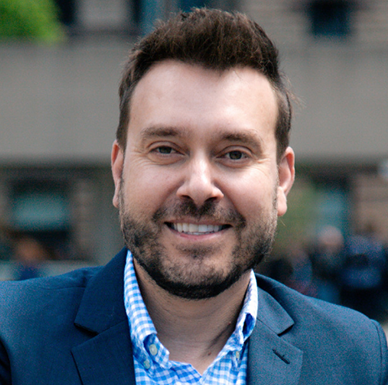 VP of Member Services and Marketing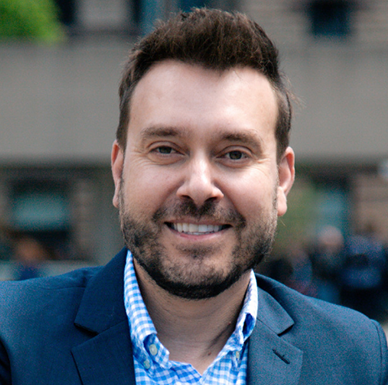 VP of Member Services and Marketing

Santo Ligotti is the VP of Member Services and Marketing at Retail Council of Canada and brings over 20 years of experience of marketing leadership. Santo began his career in data sciences and progressed to lead B2B/B2C marketing teams across financial, technology and payments industries including companies such as TD Canada Trust, Rogers Communications, CIBC, Moneris and JPMorgan Chase.
In addition, Santo is the President Elect for the American Marketing Association, Toronto Chapter and teaches part time at George Brown College and York University. Santo holds an undergraduate degree in statistics from McMaster University, a Master's in Information Science from the University of Western Ontario and an MBA from York University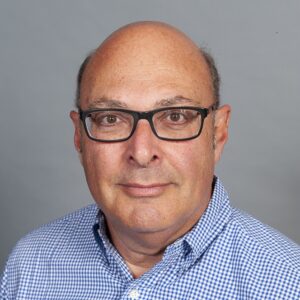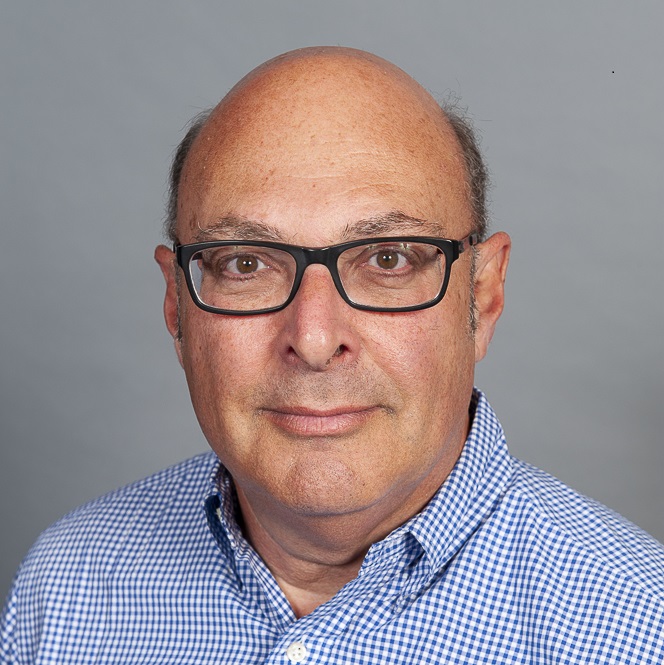 Howard Litchtman, MBA, JD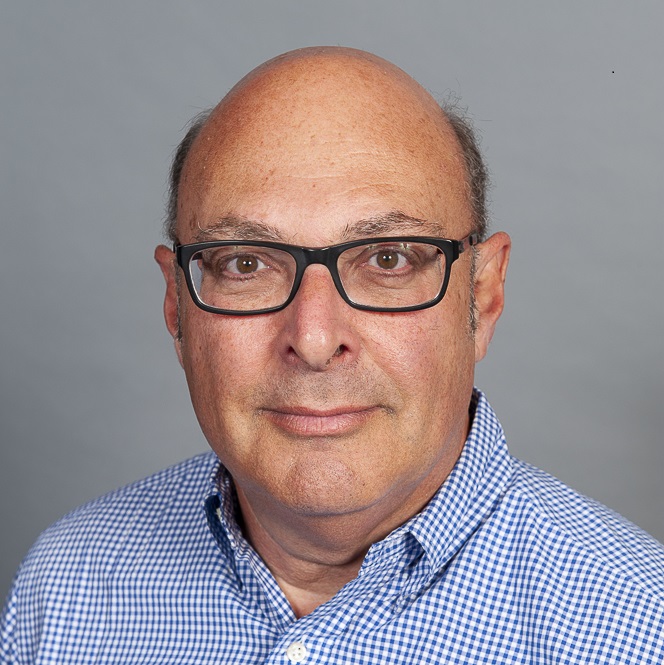 Howard Litchtman, MBA, JD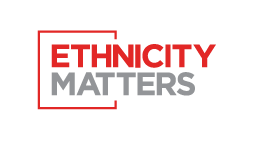 Howard Lichtman is a founding Partner of Ethnicity Matters.
Ethnicity Matters is a full-service strategic consultancy and marketing & advertising agency focused on the Asian consumer. We provide market research, strategy, media planning & buying, creative & production, social, digital, shopper marketing, influencer and experiential programs.
Prior to Ethnicity Matters, Howard was President of The Lightning Group, providing Virtual Chief Marketing Officer services. He also served as Executive Vice President of Marketing & Communications at Cineplex North America, where he transformed cinemas from being just movie theatres to being media outlets, with the launch of screen advertising, and a host of other services.
He is also responsible for all the marketing, programming, media relations and sponsorship for the Taste of the Danforth – Canada's largest street Festival – which welcomes over 1.6 million attendees in the course of a single weekend.
He is an angel investor in Sensibill, NXM Labs, Dot Health, Mediseen, Geogram, Halvana, Ethnic Channels Group, NISE Technologies, and LifeWire.
Howard is a JD and MBA. He was an instructor at Ryerson University on "How to Launch an eBusiness". He is very active with the Schulich School of Business where he is a Program Advisor for their annual alumni conference, as well as serving as a Devil's Advocate in the school's Global Management Program. He also serves as a Regional Judge for the Global Hult $1 Million Competition.
He is the Past Vice Chair of the Ontario Science Centre, and is currently serving on the Board of Governors for Exhibition Place, is a Board Member with NCM (New Canadian Media), as well as several non-profit organizations.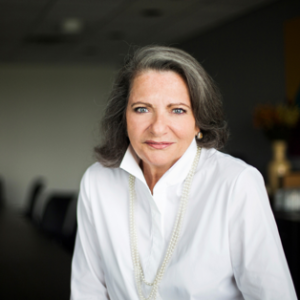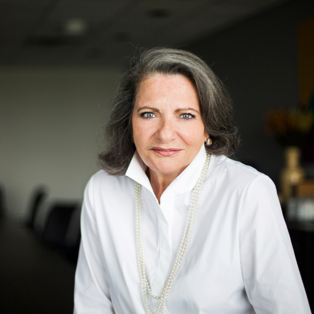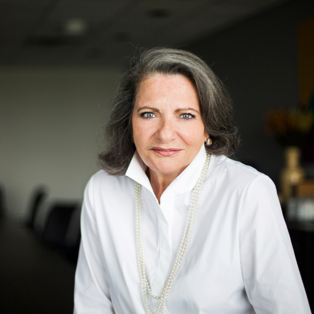 Diane J. Brisebois, CAE, is the President and Chief Executive Officer of Retail Council of Canada (RCC). She oversees the largest retail association in Canada serving over 45,000 retail establishments including independent merchants, chain stores, mass merchants, big box and online retailers. RCC's membership covers all segments of the retail market including general merchandise, grocery and pharmacy.
Diane joined RCC as its President and CEO in January 1995. Diane has held CEO positions in the not-for-profit sector representing various industries for the past 35 years.

Diane has and continues to serve on a variety of Boards across North America.

Ms. Brisebois is Immediate Past Chair of the Fair Factory Clearinghouse (FFC), an organization established to enable collaboration between vendors and retailers in assessing and improving workplace conditions globally.

Ms. Brisebois is also the Immediate Past Chair and a member of the Executive Committee of the Forum of International Retail Association Executives (FIRAE) which represents retail associations from more than 30 countries brought together to collaborate on issues affecting the retail sector globally.

Ms. Brisebois also served for many years on the Board of Covenant House Toronto, on the Board and as Chairman of the Traffic Injury Research Foundation and on the Board and as Chairman of the Canadian Society of Association Executives.

She currently serves on:
• The Ted Rogers School of Retail Management Advisory Council
• The Advisory Board of the University of Alberta's School of Retailing
• The Board of the Toronto Region Board of Trade, and
• The Board of Stewardship Ontario (Ontario Blue Box Program)

Ms. Brisebois is a native of Montreal, Quebec and now resides in Toronto, Ontario.